Android L Release Date Rumored
The Android L release date rumors have been picking up steam over the past few months since being first announced back in June, but we're still waiting for more information. Recently a few leaks have reportedly confirmed the Android L release date, and today one more has arrived which somewhat confirm earlier rumors of an October unveiling.
Reports and rumors continue to swirl suggesting Google has a new Nexus 8 or Nexus 9 tablet in the works, along with a new Nexus 6 smartphone, and this week we've received one more confirmation that this "next gen hardware" and the Android L release will all be unleashed soon.
Read: Android L Release Details Continue to Arrive
At this point its highly likely that Google will be announcing at least a new smartphone or tablet alongside the next version of Android, dubbed Android L, and possibly both will debut at the same time. While we can't say for sure what is coming yet, we have a few good ideas, and now at least one report claims to know both the launch date and the official release date.
Last week a huge leak arrived which potentially confirmed all the rumors we've heard thus far regarding Google's plan for another Nexus tablet. For months we've been hearing an impressive 8.9-inch device was coming soon made by HTC, and that was reportedly confirmed.
NVIDIA outed in some court documents that its impressive quad-core Tegra K1 mobile processor will be powering the new "HTC Nexus 9 tablet, which is expected to launch inside of Q3 2014" which instantly sparked more rumors. The document has since been edited with that part removed, but it's safe to assume that was accurate information.
However, while we'll mention more on the Nexus 9 below, this new leak is mainly about the Android L release date. According to sources close to Google, Android Authority is reporting the new Nexus hardware and Android L will be announced on October 15th or 16th, but won't be available until November 1st. It's worth noting that the Nexus 5 with Android 4.4 KitKat debuted on October 31st 2013, and was released a few weeks later. So this is right on track for a yearly release by Google.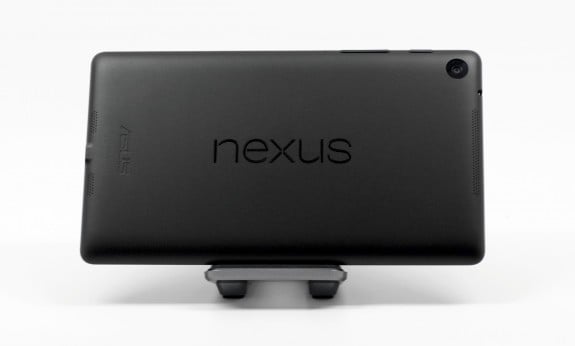 Their sources claim Google has some "next gen Nexus hardware" they'll be announcing, which is likely the Nexus 8 or Nexus 9 tablet, and surely a new Nexus smartphone. A second source confirms these details, and says a "new software initiative" (likely Android L) will debut at the same time, and become available around November 1st.
The rumor doesn't state if November 1st is when the new Nexus hardware will become available, or if that's the date that Android L will be released for the current Nexus 4, Nexus 5, Nexus 7, and other Nexus devices. In previous years it all arrived in one major push, which means we could see new Nexus hardware and updates rolling out to existing Nexus devices all at the same time. Meaning the end of October and early November will be extremely busy for Google.
Read: Nexus 8 and Android L Release Date Rumored
This brand new report comes on the heels of another leak suggesting something extremely similar. The link above (and tweet embedded below) is from a popular Android developer who has been accurate with leaks in the past, and has a reputation he wouldn't put on the line unless he was confident in his sources. That report also suggests October 16th will be the unveiling of Android L and the new HTC Nexus 9 tablet.
Same source: Announcement rather than launch of the HTC Nexus 9 on 16th October. 8.9" (of course!)

— Paul O'Brien (@PaulOBrien) September 18, 2014
His source claims October 16th is the launch date in which Google will unveil all its new stuff, but he's yet to mention any actual release date. The reports above however, mirror that date but then proceed to suggest a few weeks later it will all arrive for buyers and eager Android users on November 1st.
Most likely current Nexus devices can expect an update to Android L that same week, if not on the same day, and proceed to arrive for all users over the course of a few weeks. All said and done, the wait for new Nexus smartphones, tablets, and Android L will be over soon. We'll take all these rumors with a grain of salt for now, but if they're true, more leaks and details should arrive soon, including some official details from Google ahead of any product unveiling.
Any suggestions on what Google will call Android L? We're thinking Android 5.0 Lollipop or Licorice.