Android L Release Firming Up
While Android 4.4.4 KitKat is the latest version of Android released by Google, the company's next major release is coming up quick. At Google I/O 2014, Google announced a brand new version of Android dubbed Android L. The update, which delivers a number of major upgrades and will replace Android 4.4 KitKat this fall, is currently available to developers with the Nexus 5 or Nexus 7 2013.
However, its public release remains a mystery for now as Google continues to improve its upcoming release with new features and a compete visual overhaul. While we wait for more details from Google themselves, a few other reliable sources have revealed some telling details about the Android L release.
Read: New Android L Update Arrives for Nexus Users
Google shocked the Android world when they not only showed off the next release of Android early for the first time in nearly three years, but they also released it for developers to try early. What they didn't reveal though, is the release date. We're still looking for more details, but a new report today suggests it's coming soon, and manufacturers could have Android L updates rolling out before the end of the year.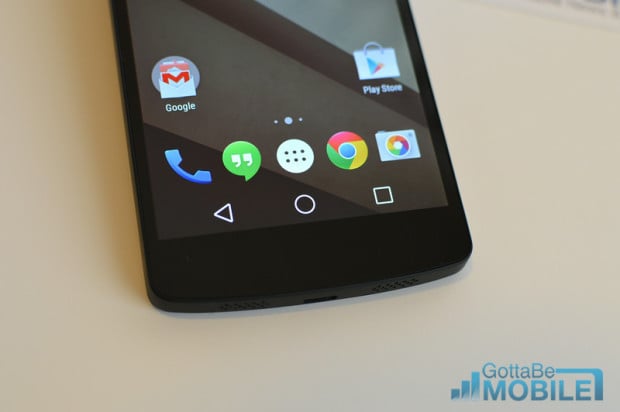 Popular leakster and HTC developer LlabTooFeR posted some telling information this week regarding the Android L release, a report which should have both Android and HTC users extremely excited about the future.
When asked about software updates for the popular HTC Butterfly S outside of the US, the response was something many weren't expecting. According to LlabTooFer updates for HTC devices to Android L (Android 4.5 or 5.0) will arrive in 3-4 months.
@faiyazalam96 Android L in 3-4 months

— LlabTooFeR (@LlabTooFeR) September 2, 2014
The important part of this comment is the fact that he's not stating Android L will arrive in 3-4 months, but manufacturer and carrier updates for an HTC handset will arrive in 3-4 months. It's that, that should have users excited for Android L to be coming sooner than many expected.
Last year Google unveiled Android 4.4 KitKat on the last day of October, and it eventually arrived for all Nexus devices and Google Play Edition handsets in November. Previous years we saw a similar release in the fall, but this year the public testing of Android L may allow Google to release the next version of Android even quicker.
Traditionally once Google releases a new version of Android we see it arrive on devices from Samsung or HTC within 2-4 months. And while HTC has improved its update speed as of late, we don't expect them to deliver Android L the same month Google releases it. With September just starting, it's possible the Android L update will arrive next month, giving HTC a months time to integrate it into their array of smartphones.
This report suggests HTC handsets will get the update to Android L in 3-4 months, which means we can likely expect Android L to be released by Google in the next 1-3 months, if that.
Motorola recently confirmed Android L was coming to its popular Moto X, and late last month we learned Android L was quickly headed to the LG G3, and eventually the LG G2 sometime next year too.
Android L is expected to be a major overhaul to the Android experience as a whole. From the look and feel, animations, support for low-end hardware, and reportedly a huge increase in battery life and performance. The video above is a quick tease, and more will be revealed in the coming months.
At this point it's too early to know exactly what Google has in store, but if the wide array of leaks and rumors as of late are accurate we'll be seeing a new Nexus 6 smartphone and Nexus 8 (or Nexus 9) tablet debut with Android L sometime in October or November. We have a busy few months of tech with the iPhone 6 and Android L, so stay tuned right here for all the details.