Android L Release Hands-on Video: What's New
Google surprised everyone this week when they not only revealed parts and changes in the next version of Android, dubbed the L release, but they released an early developer preview. Giving users a chance to see the next version of Android before it's released later this fall.
At the annual Google I/O Developer event this week Android L (Android 4.5 or 5.0) was officially announced and shown off, making it the first time in over three years Google teased what's coming in the next release ahead of time. Naturally we wanted to give it a quick test, check out what's new, and see the new "Material Design" changes in action.
Read: 5 Awesome Android L Features
Google released the Android L developer preview late yesterday, and we went ahead and got it up and running on the company's flagship LG Nexus 5 to take it for a spin. From the new material design interface guidelines, a re-imagined notification shade and system, and even a new multi-tasking menu, there's plenty to see.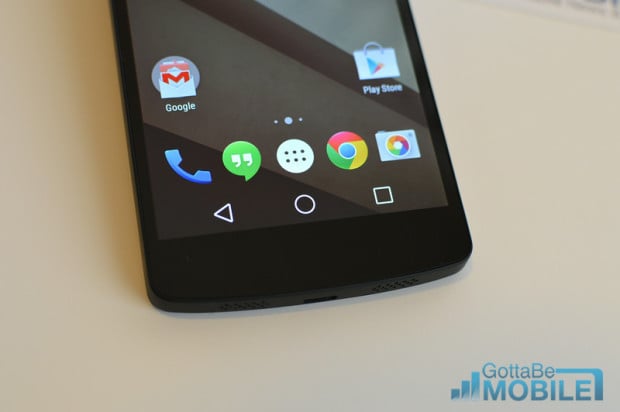 There are major changes coming in the next version of Android, which will likely be called Android 5.0 when it's released sometime this fall. For now Google's only calling it the "L Release" following the alphabetical release schedule since Android first debuted in 2008. Each version is named in alphabetical order after a dessert. Ice Cream Sandwich, Jelly Bean, KitKat, and now the L release will be coming sooner rather than later.
Talk of what they'll call the L release aside (Lollipop, Licorice, Layer Cake) the entire experience is about to change drastically, but for the better. Debuted yesterday was the new design and interface guidelines called Material Design, which Google hopes will make the operating system fun, lively, interactive, and easier to use.
Read: How to Install the Android L Release Now
As a reminder this is an extremely early (at least 4-5 months out) developer preview of the next version of Android, so obviously it may be rough around the edges. That being said, it feels extremely fast, fluid, polished, and is a joy to use. The new material design software changes are only visible in a few certain apps and areas of the device, so the biggest changes are the font, multi-tasking, layout, and notifications. Most notably, lockscreen notifications and the new enhanced notifications that pop-up over currently running apps, then quickly fade in order to not bother the user.
Without talking about it too much, enjoy the quick 5 minute hands-on video preview showing off just a few of the many new changes and design aspects of the Android L release.
First thing you'll notice is the brand new lockscreen, notifications, and of course those redesigned on-screen menu buttons down below. For some reason they remind me of my old Playstation buttons, but Android users and smartphone buyers will quickly get use to the layout. A back arrow, circle for home, and a square for multi-tasking, which as you saw below, is much improved.
While Android L is still under heavy development not everything is fully functioning, not to mention most of these awesome new changes haven't made it to the rest of the operating system yet.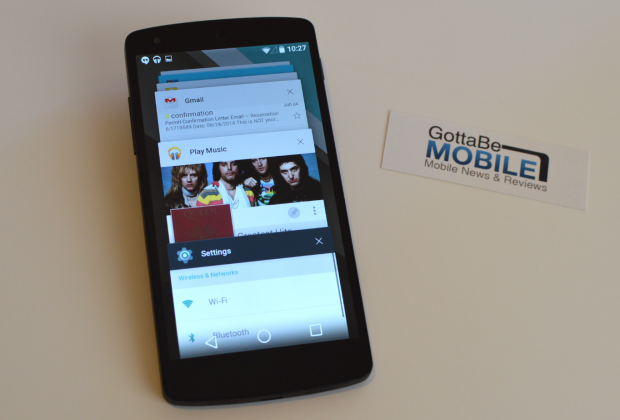 However, where Google has integrated the changes, it looks great. Everything is extremely smooth, fluid, and fun. One thing you'll notice (especially in the dialer or calculator app from the video) is the visual response to each and every touch. There are animations and transitions everywhere, there will be shadows when there's buttons or actions under certain menus and aspects of the OS. Google is aiming for more a more user-friendly and playful design, one that's easier to use and understand. Each tap shows you visual responses that are rather pleasing to the eye.
Read: Android L Update Breakdown
It's worth noting that some are different than others, and the release is a bit scattered, as you could probably tell. This is still the early stages (hence the early developer preview name) and things will improve and drastically change in the coming weeks and months. While it's clear where Google is headed with Android, a direction most consumers should enjoy, we could still see something rather different come October or November when the next version of Android is finally released.
So far this looks and feels like a big upgrade to the Holo design introduced with previous versions of Android, but we'll need to see more, a lot more before we have a final judgement.
There's a redesigned keyboard, but the original is still available, giving users three options in stock Android. The Gallery app has been replaced by "Photos" which is controlled by Google+, and tons of other things we'll share and show off in more videos coming up soon.

As an Amazon Associate I earn from qualifying purchases.