Android L Release Rumors Heat Up
Google has a busy month of October planned with reports and rumors suggesting both the new Nexus 6 smartphone and Nexus 9 tablets will be announced and released, not to mention the Android L software they'll be powered by.
While a new Nexus smartphone and tablet from Google are important and exciting, the release of the next version of Android, dubbed the Android L release (likely Android 5.0) will be even more important moving forward for the millions of Nexus 4, Nexus 5 and Nexus 7 users around the globe, not to mention all other manufacturers.
Read: Nexus 6 Release: 5 Things Buyers Need to Know
The incoming Nexus smartphones and tablets should be impressive, but it's behind the scenes with the all-new 64-bit Android 5.0 L release that will make October exciting. Google's completely overhauled and fine-tuned update to the Android operating system. We've heard plenty about it lately, and read on for everything we're hearing as of late.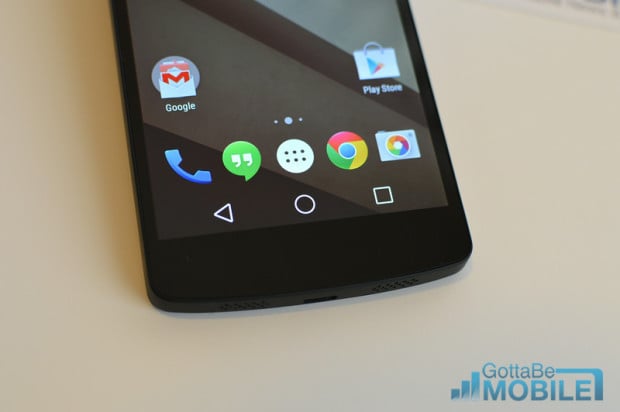 Google first unveiled "Android L" back in June during its annual Google I/O developer event. Giving Android users, enthusiasts, and developers an early look at the next version of Android for the first time in over three years. All other releases (aside from Android 4.0 Honeycomb) were a complete secret until they started arriving on users smartphones and tablets as an over-the-air update.
This year Google chose to take a different route, and released an early Android L developer preview for its Nexus 5 and Nexus 7 devices. Letting users and developers try out and test what was coming this fall. With summer now over and fall under way, the next version of Android is almost here. Before we start talking about crazy names for Android, and some of the rumors, here's a quick look at the Android L beta preview on the Nexus 5 which was released back in June.
That was an early look at what will likely be Android 5.0 and announced later this week. Google's newest update for the Android ecosystem. It's full of new animations, effects, colors and layers all built on what they're calling Material Design. A new set of guidelines for app developers to follow to create one cohesive experience.
Google's calling it the "L release" for now, but just like all other versions before it, it'll get a dessert-themed name. Android Ice Cream Sandwich, Jelly Bean, and the latest Android 4.4 KitKat all are named in alphabetical order after a dessert. We've been hearing Android LMP for Lemon Meringue Pie, but we're thinking Lollipop or Licorice could be the official name instead. Or even layer cake for all the layers of colors and animations built-into the new OS.
Android L Release Date
As many of you know, each version of Android's nickname has a dedicated statue on the front lawn at Google's HQ in California, and this week the guy responsible for making each statue has been teasing Licorice over on Google+. Possibly revealing what the company will call it before it's released. That being said, he could just be trolling everyone and building hype.
This week he's in California visiting Google to touch up the current statues and repaint the Android 4.4 KitKat statue, the Ice Cream Sandwich, or even the aging Eclair from the Android 2 days. It's also highly likely he's in town preparing to setup and reveal the next statue, one which could be for Android 5.0 Licorice. He's mentioned it quite a few times this week. At one point he said a surprise project will also be involved, one that's likely the new statue for the next version of Android.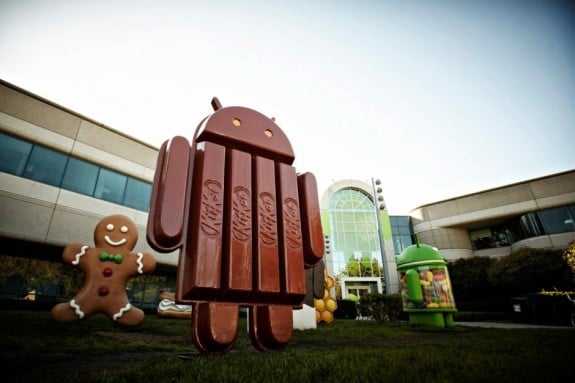 This may seem silly, but it's one of Google's ways of building hype and getting people involved in each version of Android. They've posted videos of the unboxing of the statues for years, and surely will make another big scene with the new Android 5.0 L statue arrives.
Funny dessert names and Licorice (or Lollipops) aside, when will Google's new operating system arrive? As that's what you all really want to know right. The name is fun, but it really doesn't matter.
Read: Android L Release Inches Closer as New Features Leak
It's hard to say, but according to an array of leaks and reports from developers, the Wall Street Journal, and many others, Google will be announcing three things this week. Rumor has it October 15th Google will unveil the Nexus 9 tablet, maybe the Nexus 6 smartphone, and both will be running the new Android L software release.
One report suggests October 15th will be the unveil, and we've heard two different days for the Android L (and Nexus devices) release date. Those being November 1st, and November 3rd. Either way, it looks like a new version of Android and at least two new Nexus devices will be coming sooner rather than later.
What do you guys think it will be called? Android 5.0 Layer Cake, Licorice, Lollipop, or something else? Let us know in the comments below.

As an Amazon Associate I earn from qualifying purchases.