Android L Release Simplifies Settings With New Search Tool
Last week Google shocked the mobile world by releasing an earlier developer preview of the next version of Android months ahead of the official release. It's called the Android L Release, and while we know plenty about it already, more and more hidden new features are being spotted.
At Google I/O last week Google gave us a glance at the next version of Android ahead of the release for the first time in over 3 years, and so far the upcoming Android L Release looks extremely impressive. They're focusing on tons of areas regarding the interface, experience, recent apps list, and notifications, but another one is the settings menu.
Read: 5 Hidden Android L Release Features and Tricks
While we've been enjoying the Android L release since last week on the Nexus 5 and 7 we've found a few little features that Google didn't share during the keynote and announcement at Google I/O. A few of those are detailed above, but one important one, universal search in settings, is what we're showing off below.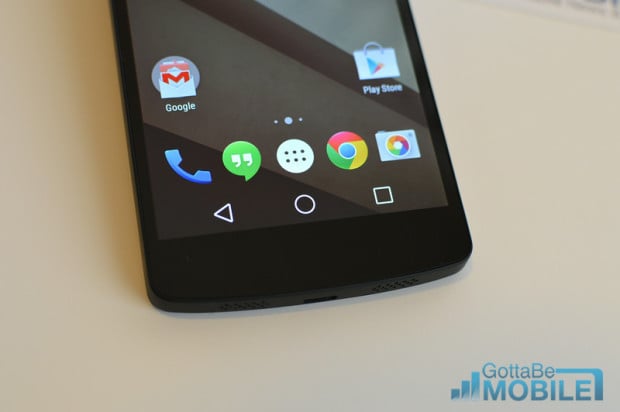 Digging through what will likely be Android 4.5 or 5.0 "L Release" we noticed Google's added a nice universal search tool in the settings menu. Whether you're an experienced smartphone and Android user, or brand new to the platform digging through piles of settings and options can be a hassle. With Android L Google aims to improve that.
We've seen search options in the settings menu before, like on the Samsung Galaxy S5, but it isn't extremely friendly, thorough, and doesn't always find what you're looking for. On Android L Release the search is almost too powerful, as it finds some of the most advanced settings throughout your Android smartphone or tablet.
Read: How to Install the Android L Developer Preview Right Now
Shown below is the all-new settings menu in Android L, which has been completely redesigned with a new look, color, and feel. One thing users will instantly notice is the new Google Search-like magnifying glass near the top right. Tap this and you'll be able to simplify your experience by searching for what setting you need, rather than thumbing through them.
Simply search for "battery" in the new Android L release and you'll be greeted with all the available battery options and settings. Everything from the standard battery usage page, battery saving mode, and more. It's a neat way to get anything and everything related to certain settings instantly to the user.
Another example is search for "Google Keyboard" and you'll go right to settings > language & input > keyboards and already be in the Google Keyboard settings. If you have more than one keyboard installed this speeds up accessing the settings quite a bit, not to mention eliminating a few taps and unnecessary steps.
Samsung's Galaxy S5 completely redesigned the settings menu look, feel, layout, and options. It was a major shift, and many consumers have complained that it's quite difficult to navigate. Thankfully it has a search option tool as well, but this new universal search in settings from Google should drastically improve the user experience and settings navigation.
Read: How to Get the new Android L Keyboard Right Now
Of course this isn't anything major or a completely new feature we've never seen before, but it's clear Google is aiming to improve the experience across all facets of the operating system. Everything from the look and feel, to making things easier for beginners and advanced users to do what they need and want on their smartphone.
There are tons of new features, changes, and improvements to Android L (we're going with 5.0 Lollipop) and we'll be sure to share more details and information as we find and enjoy what Google has to offer.

This article may contain affiliate links. Click here for more details.