Android M Update: 5 Features You'll Love
Late last month Google announced the next version of Android and its successor to Lollipop, currently going by the name of Android M. And while the Android M update doesn't look to be a significant software update, it is loaded with tweaks, performance improvements, and a few important new features. Here we'll go over five features Android owners will love, and can look forward to.
Shortly after announcing Android M, Google confirmed that just like last year an early developer preview or beta will be released for those wanting to try it early. Currently Android M is available for the Nexus 5, Nexus 6, Nexus 9 tablet and Google's Nexus Player.
Read: How to Install the Android M Beta Right Now
With Android M we're not seeing a major new software update, and more of an Android 5.2 release, if anything, but it still has tons of tweaks, improvements, a few tricks up its sleeve and more that should make it a substantial upgrade worth waiting for. Read on for a few of our favorite features we think everyone will enjoy.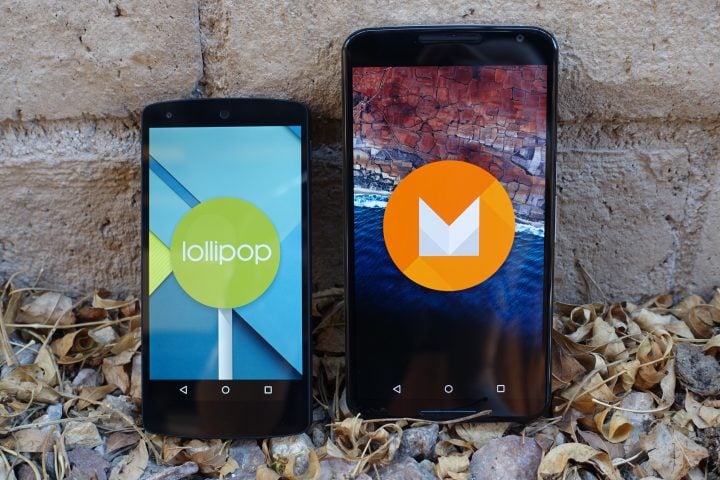 Coming later this fall in the official Android M release are a few excellent new features for Android smartphone and tablet users. And again, while the update is aimed and refining the core experience of Android 5.0 Lollipop from last year, Android M has some big things under the hood.
Read: Android 5.1 vs Android M: What's New So Far
So far we've updated our Nexus 6 and Nexus 9 to Android M, and both are seeing relatively positive results with this extremely early software. Many of the key new features are missing, but both devices are still running pretty great. It's improved the Nexus 9 by a huge margin, especially in battery life thanks to the new "Doze" feature, which is one of many that make our list below.
The overall look and feel is mostly the same, and Google's put most of its effort into behind the scene changes and tweaks, and added a few impressive new features. Android Pay looks to be a big one, as is the native fingerprint scanner support right into stock Android, rather than manufacturers like Samsung making it's own solution. Below are some more Android M details from our time with it on the Nexus 9.
Read: Nexus 9 Android M Hands-on & First Impressions
With Android M the changelog lists more than 55 changes or new features, but only a small handful of them were announced on stage by Google themselves. That said, here are five of our favorite new features we think users will love.
Google Now on Tap
Google Now is one of the best features of Android by far, allowing users to use voice commands, set reminders, get information at a glace and more. It pulls information before you ask for it, and neatly presents itself to the user.
With Android M Google's made this even better with a new feature called Google Now on Tap. Simply long pressing the home button will bring this up, and Google Now will read whatever is on the screen and find info relative to what's being displayed. Everything from locations, movies, movie times, nearby restaurants, phone numbers and much much more. It's hard to explain, so watch the video below.
Sadly the Android M developer preview available right now doesn't have Google Now on Tap just yet, and instead there's a blank area where it will be, as shown above. That said, the video below will give you an idea of just how awesome and powerful "Now on Tap" will be.
Now on Tap only uses about half of the screen and gives the users tons of important information about whatever they've looked up, and you can hit back or swipe it away to instantly go back to whatever your doing. This is multitasking made easier, and smarter. We're very much looking forward to this in Android M, and hopefully it gets turned on in the developer preview sooner rather than later.
Volume Controls
Now this second one may sound like such a small thing, and it is, but it has been broken in stock Android for far too long, and Google finally got it right with Android M. This is a small but very convenient software tweak that everyone will appreciate.
Simply tapping volume up or down will change the volume, but in M a dropdown arrow appears on the right that instantly lets you access the main three volume controls. Those being notifications, system volume, and alarms. This should have been integrated long, long ago, and is finally coming in Android M. Before you had to go into settings to change some of these main volume controls.
Shown above is Android 5.0 Lollipop on the left and the new Android M on the right. You can see the failed do not disturb options that weren't popular on the left, and the new simplified system in Android M.
Fingerprint Support
Popular smartphones like the Samsung Galaxy S6 or even the older Galaxy Note 4 have fingerprint scanners for enhanced security, and allows users to sign into their Samsung account with the tap of a finger. However, with Android M this will be a native feature in Android that all smartphone manufacturers and app developers can access. This means more manufacturers will likely consider fingerprint scanners, and its usefulness will increase.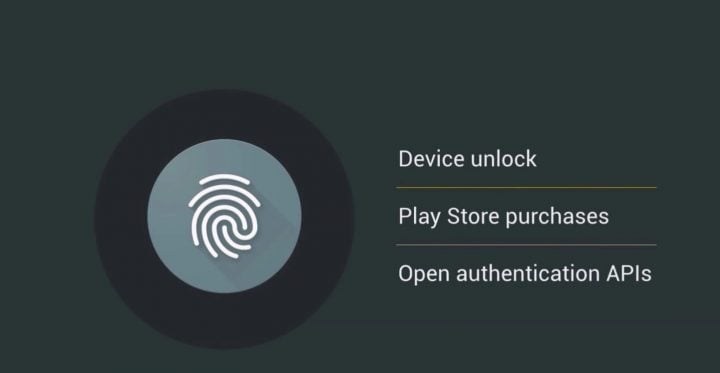 This will allow users to unlock their devices with a fingerprint, purchase apps on the Play Store with only a finger and bypass putting in passwords, and even let us pay for goods using Google Wallet, or the new Android Pay. Things like Paypal, banking apps, Target.com and more can all benefit from this.
Android Pay
Apparently Google Wallet isn't going anywhere, and it still can be used to pay for things and store loyalty cards, but in Android M Android Pay will be the future. This is Google's second push in wireless payments, now that Apple Pay is getting more and more popular, and looks to be a big part of Android M when it debuts in the fall.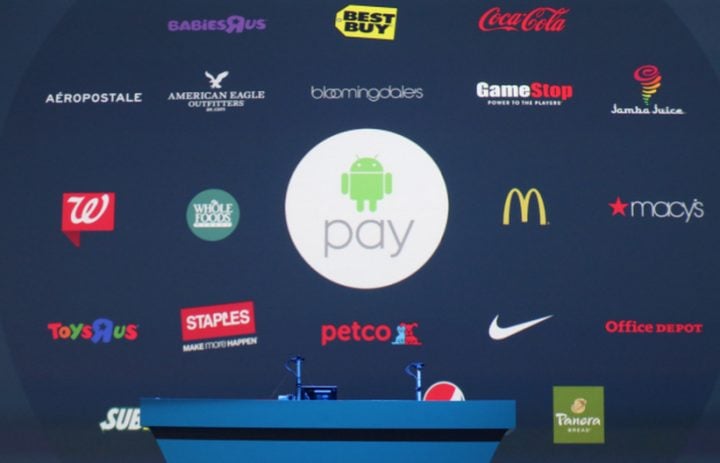 Of course fingerprint support will be deeply integrated into Android Pay for wireless payments in a secure fashion, and the millions of locations that support Apple Pay already support Google Wallet or Android Pay. We'll be able to instantly pay for goods by tapping our phone to terminals.
Before carriers pushed back against Google Wallet, and signed with ISIS which eventually was renamed Softcard. However, Google Bought Softcard and integrated into into Android Pay, and it will debut this fall with the Android M update. Making mobile payments easier, safe, and more secure on Android smartphones, and even tablets.
Doze
Last but certainly not least is Doze. This is one of the biggest features we're excited about in Android M and as the name suggests, it will let the device and all apps doze off or sleep when not in use, potentially doubling battery life. Doze will recognize when a device is not in use, and put apps in a low-power state (lower than before) and stop apps or device wakes, notifications from coming through and more, and has shown to double the Nexus 9 battery life.
Doze won't stop important notifications like Gmail alerts, Facebook messages and texts from coming through, and users will even be able to manage what apps can doze, and remove certain apps from the doze list. The more apps that can take a nap, the better your battery life will be.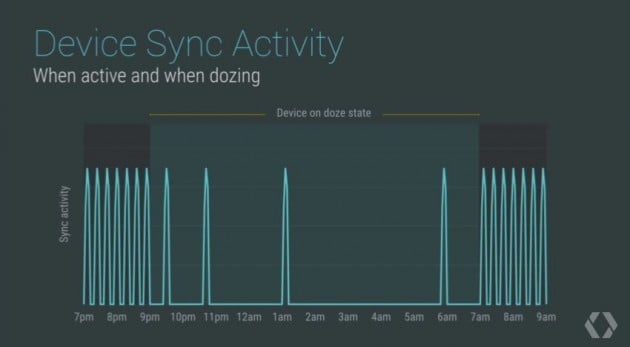 Apple has used something similar to this for years, which is what helps iOS have such great battery life, and similar battery saving features are coming to Android M. Our short amount of time with the Nexus 9 running Android M has shown to have significantly better battery life, and standby battery life, which is likely thanks to Android M's Doze feature. This, is a big one.
Worthy Mentions
It's worth mentioning again that Android M has a changelog with over 55 changes, new features, or additions. App permissions is a big one that many are excited about, giving users complete control over their devices. The app tray has been redesigned with a top bar of recent apps and a more detailed alphabetical breakdown of apps while scrolling. The Do-Not-Disturb settings have been improved and are now available in quick settings in the pulldown bar, and much more.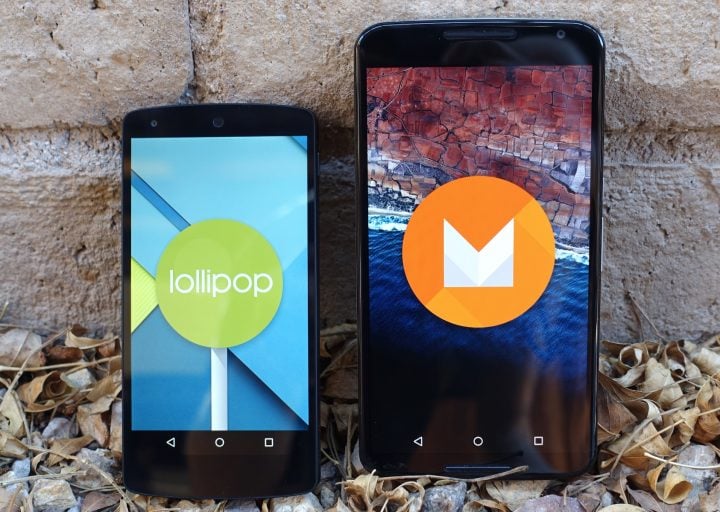 As many users probably know by now Google's also added a few big changes to developer options, and these are setting that may, or may not end up in the final release. There's a new dark or light theme for the settings menu, there appears to be a true dual-screen mode where we can run two apps simultaneously, but it's broken in Android M for now, and there's even a new memory manager tool inside the M developer preview.
Overall the Android M update is not a huge visual change, but it's all the little things Google has done to improve the core experience. Battery life, more features, better controls, and a refined look and feel. Stay tuned for more Android M coverage as the summer moves forward, more feature are revealed, and the release approaches around October or November.

As an Amazon Associate I earn from qualifying purchases.