Android M Update Teased Ahead of Android L Release
With the Android L Release date rumored for sometime in the middle of October, along with a few new Nexus devices at the same time, we're now starting to see hints at the upcoming Android M update. We haven't even seen the full release of Android 4.5 or 5.0 "L release" yet, and Google's already busy working on its successor.
The Android L release details have slowly been emerging more and more over the past few months since being announced back in June, when Google surprised many and showed the next version of Android off ahead of the release for the first time in three years. To make things even better, an early developer preview of the Android L beta was released for the Nexus 5 and Nexus 7 tablet.
Read: Nexus 9 Release Date & Rumors Confirmed
While we've been seeing a lot of moving pieces of the Android L release lately, including many Google employees using it on the Nexus 4 from 2012, what we're talking about here today is what's next. Android M, which we can expect to arrive inside of 2015.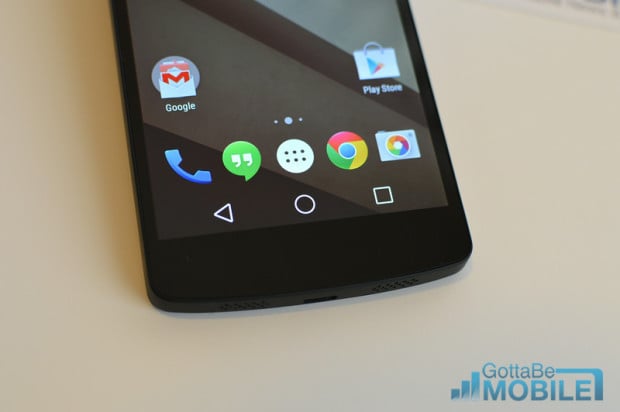 Since Android's early days, Google's released each major update in alphabetical order named after a tasty dessert. Android 2.3 Gingerbread, Honeycomb, Ice Cream Sandwich, Android 4.2 Jelly Bean, and now the current Android 4.4 KitKat. The next version is Android 4.5 or 5.0, and will be named after an L treat. Many have speculated Lemon Meringue Pie, or Lollipop, but we won't know until Google makes it official.
Android L will bring a major change to Android as a whole. The entire interface will be full of colors, animations, effects, and other interactive buttons to give users a brand new look and feel unlike any mobile OS to date. There's a lot going on, but surely more exciting things will follow with the Android M release update. Here's a quick and early look at the Android L beta preview released back in June.
Moving on past Android L, the next update will in all likeliness be Android M. Maybe be called Android 5.0 M&M, Mousse, Molassess, or even Marshmallow. We still don't even know what Google will call the L release, so this is nothing but speculation at this point.
What isn't speculation, is that not only is Google busy working on and finishing up the Android L release, but they're already working on Android M. This week multiple mentioned were spotted by the online site Myce, who confirm multiple Google developers mention the future "M' release while talking about certain aspects of the Android code.
For now all mentions of the Android M release or Android M update are very minor, and don't reveal anything of substance. Mainly the discussion was about methods of data exchanges, as well as a logcat for problems, but it's way too early to see anything from these leaks.
Google is always a few steps ahead, and has likely been working on Android M for months, even though the upcoming Android L release has yet to even arrive. In fact, we'd be worried if they weren't already deep into development as the vicious cycle never stops when it comes to software, mobile, and updating the world's number one mobile OS.
It's worth noting that this could also be a simple typo, with the developer intending to mention the upcoming L release, but it also makes sense to see the company already developing what will follow its next version of Android.
Read: Android L Release Making Progress
Lately multiple sources have reportedly confirmed the HTC Nexus 9 running the all new Android L will be released soon, some suggesting a reveal will even come on October 16th. Either way, a new version of Android and at least one new Nexus tablet (maybe even a Nexus 6 smartphone) are all coming sooner rather than later. Android 4.4 KitKat was revealed on October 31st last year alongside the Nexus 5, and both released in the first few weeks of November.
We'll keep an eye out for more details regarding the Nexus 6, Nexus 9 tablet, Android L release, and even the far out but upcoming Android M update.

As an Amazon Associate I earn from qualifying purchases.