Android Software Can Give You 50 Percent More Battery Life on Phones
One of the reasons that some of Samsung's phones recent years have been getting spectacular battery life is due to the Galaxy-maker's partnership with software company LucidLogix. LucidLogix's PowerXtend software, which is installed at a l0w-level on a phone by Samsung, helps devices achieve up to fifty percent better battery life.
This means that a Galaxy phone that gets all-day battery life today would probably last close to three-quarters of a day.
LucidLogix says that it is now extending this capability to other smartphone manufacturers beyond Samsung, so potentially if Motorola uses LucidLogix on its "Maxx" series of smartphones with an already robust battery capacity, then the Droid smartphones would be able to get even longer battery life on a single charge. Many users were reporting that the Droid RAZR Maxx would get about 2 days of battery life under normal use without requiring a recharge and with LucidLogix the same phone would get up to three days providing the claims hold true.
The power extending algorithm works in three ways. There is a WebXtend, NavXtend, and GameXtend. These algorithms help to balance workload and manage GPU performance to prolong battery life while reducing noticeable performance loss in the process.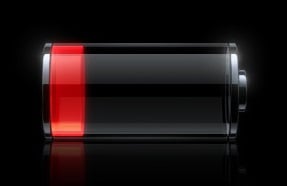 "PowerXtend and its associated technologies WebXtend, NavXtend, and GameXtend use proprietary hardware management and load balancing algorithms to extend battery life on Android devices," SemiAccurate reported.
According to the company when it tested battery gains with the PowerXtend software on a Samsung Galaxy S4, the playing time was extended by four hours from a normal 4.75 hours of play time without PowerXtend to over 8.5 hours with PowerXtend enabled.
As PowerXtend needs to be embedded into the system and likely will need to be optimized based on the hardware use, it will not be available directly to consumers. This means as an end user, if the phone you choose does not come with PowerXtend embedded, you cannot manually download the software yourself from the Google Play Store and install it.
As smartphones are beginning to come with more powerful features, such as more simultaneous multitasking thanks to powerful processors, 4K UHD video recording thanks to more powerful cameras, and bigger and more high resolution displays, any gains in battery life will be welcomed. With faster and more powerful phones, users are beginning to do more with their phones, including consuming and producing more content. Longer lasting batteries on a mobile device will reduce range anxiety and help to mitigate the need to carry a spare battery or a powered battery case like those made by Mophie and others.
If LucidLogix markets PowerXtend correctly, it could become a household name even if it doesn't sell directly to consumers. Corning, which targets its Gorilla Glass chemically strengthened glass to OEM manufacturers had become a household name in recent years as consumers looked for phones with Gorilla Glass in order to have a device with a screen that's resistant to scratches.