Android to Invade Homes This Year (via Touch Revolution)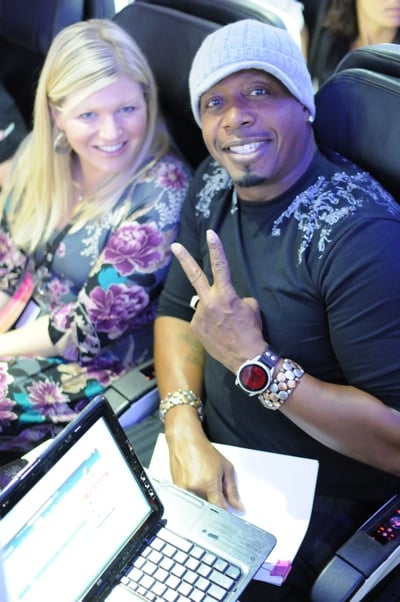 Fear not good citizens. When electro-matic Android mechanisms invade your homes this year, they will not be in the form of MC Hammer simulacra that will stand over your children while you plead "Please Hammer Don't Hurt 'Em!" Admittedly though, I think that will be more interesting than the actual plan of excitingly named, Touch Revolution, to deliver Android-powered household smart gadgets later this year.
Per the article in Forbes:
The devices will fall into three basic categories: home control devices, media control devices and home phones, says Bill Brown, Touch Revolution's vice president of marketing. All the gadgets will feature touch-screens in sizes ranging from 4.3 to 10 inches, support Android as an operating system, and connect to the Web through wi-fi or wired ethernet. Depending on their purpose, they will sport bases (for perching on a desk or kitchen counter) or have a flat, tablet shape for handheld use or for embedding in a wall.
I dig it. And before anyone asks what MC Hammer has to do with any of this, let me point out that Engadget started it. Those guys aren't the only ones with their own photo of MC Hammer to recycle. Our man Xavier met him on a plane, not at a scuzzy convention (and I've been patiently waiting for an excuse to use the "MC Hammer" tag ever since). Legit.

As an Amazon Associate I earn from qualifying purchases.