Android Wear Marshmallow Update: What to Expect
Android Wear, Google's operating system that powers some of the most popular smartwatch options on the market, is finally getting the highly anticipated update to Android 6.0 Marshmallow. The details were just unveiled this afternoon, and below is everything Moto 360, Huawei Watch, and other Android Wear smartwatch owners need to know.
Today on the official Android Blog, Google confirmed all the details about Android 6.0 Marshmallow for smartwatches, as well as some of the noteworthy new features. Currently only the LG G Watch Urbane 2nd Edition LTE has it, but the rest are getting an update starting today.
Read: Huawei Watch Review: The Best Smartwatch
Recently we've seen a lot of reports, rumors, and evidence that a big update was coming to Android Wear, and now it's finally starting. From speaker support and actually making calls from our wrist, gesture controls and more all ahead of the upcoming Apple Watch 2 we keep hearing rumors about. Read on for all the details about Android 6.0 for smartwatches.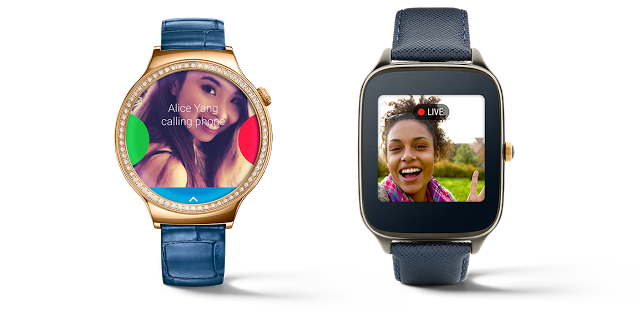 When Will Android Wear Marshmallow Arrive
The biggest question is regarding when the update will actually arrive for smartwatch owners. This is a big update with multiple noteworthy new features, and many can't wait for it to arrive.
Google confirmed it today, and an employee named Wayne Piekarski even announced on his Google+ page that OTAs have begun today and should continue over the next few weeks.
Meaning that as early as right now, February 4th, users can expect updates to start popping up on many popular smartwatches, and continue for about 2 weeks. Google slowly pushed updates out in waves to make sure there are no issues, and we'll see the same staggered and slow rollout with Android 6.0 for watches.
Who Gets it First
Google didn't state which smartwatches would receive Android Wear version 6.0 Marshmallow first, but we have a few ideas. The Moto 360 2nd Gen is one of the most popular, so it could be high on the list. At the same time, there are two watches specifically mentioned in the changelog that can take advantage of new features, so they are probably the ones that will get it first.
Those being the Huawei Watch, and the ASUS ZenWatch 2. Both actually have a speaker built-in, rather than only a microphone. You all know what that means. Making phone calls right from your wrist like James Bond. More details on that can be found below.
What's New
Android Wear and our smartwatches are about to get even smarter, and more powerful. We can't always touch or interact with that tiny screen, or have time to fondle it and send a quick voice reply. As a result there are new gestures for hands-free controls, voice calling and other things. Here's the full changelog from Google themselves. Each new feature has more details provided at the links below.
Navigate your watch with new gestures. Scrolling up and down your card stream is as simple as flicking your wrist. Starting today you can also expand a card, bring up your apps, or return home to your watch face with a push, lift or shake. You'll be able to stay connected to what's important, while keeping your phone (or other hand) in your pocket.
Send more messages with just your voice. With Android Wear, you've always been able to get answers to spoken questions. Now you can also use your voice to send messages from apps like Google Hangouts, Nextplus, Telegram, Viber, WeChat, and WhatsApp. Running late for lunch? Just say "OK Google, Send a WhatsApp message to Nathan: I'll be right there."
Make calls and listen to messages with speaker support. Screening calls from your wrist is a nice convenience that comes with Android Wear. Thanks to speaker support, you can now make and take calls over Bluetooth. And you can listen to audio/video messages with apps like Glide. All you need is a watch with a speaker, which today includes the Huawei Watch and the ASUS ZenWatch 2 (49mm).
The biggest feature of course, is being able to make calls right from our watch. The Huawei Watch and ZenWatch 2 both have speakers, rather than only a microphone like the Moto 360 or LG G Watch. This means those two watches can make full-out phone calls. You can talk to the watch, and hear the caller using the built-in speaker.
Many other smartwatch owners will be happy to see that voice controls to quickly respond to messages has been vastly improved. Until this update, only a select few apps worked with Android Wear. Like answering a text with your voice, replying to a quick Gmail message, and other things. Now there are six more apps that take advantage of it, and developers can easily add support into their apps as well.
Google also specifically called out the brand new Casio Outdoor Smartwatch, and the Huawei Watch for ladies. Meaning those could be near the top of the list for the update as well.
All said and done, users can expect updates to start arriving as soon as today, or this weekend. If it doesn't arrive right away, don't worry, because it's a slow process that could take nearly two weeks to complete. Stay tuned for more details.

As an Amazon Associate I earn from qualifying purchases.