Android Wear Watch Faces and Android L Coming Later This Year
Back in March Google gave users their first look at Android Wear, the company's new wearable-based operating system running on Android. Built with the smartwatch or Google Glass in mind, Android Wear is a simple operating system for wearable technology.
Now that Android Wear is officially here after being released last month, users can get the LG G Watch or Samsung Gear Live right this moment from the Google Play Store. While the operating system is still brand new and in its infancy, Google is letting users and developers know more is on the way.
Read: Android Wear Brings the Matrix Code to Your Wrist
Android Wear runs on a version of Android that's been designed from the ground up for a small display like a smartwatch, and is no where near the same experience we all love and enjoy on our Android smartphones and tablets. Everything is done by Google Now voice actions, swipes, and taps. It's a very minimal experience, but it will be even better later this year.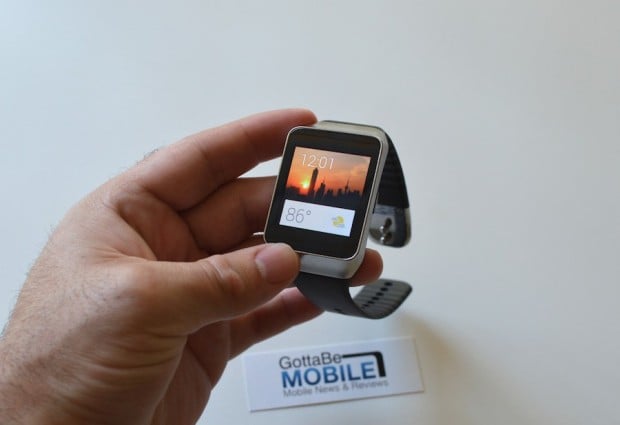 One of the most obvious things for Android Wear is custom watch faces. Letting developers create interactive and beautiful watch faces to make our Android Wear-powered devices even better. We all expected custom watch faces to be available at launch, but sadly that isn't the case.
Both the LG G Watch and Samsung Gear Live have an array of beautiful watch faces available out of the box, but nothing is customizable. You're stuck with what's available, or the few options on the Google Play Store. This is because Google has yet to release an API that will let developers easily create watch faces, or anything else for Android Wear. The API will allow developers to fully and easily build and create for Android Wear.
Some developers have already started building apps and watch faces, but Google says the system in place now isn't ideal, and developers will have a much better set of tools later this year to build for Android Wear. This is what one Googler had to say regarding the situation, which revealed more than just watch faces coming soon.
Custom watch faces are activities running inside another process. However, they have some special considerations due to interactions with the stream and always-on ambient mode–including using a shorter peek card, moving the status indicators for battery and mute, and rendering the faces differently in ambient mode. Right now, without an official API, making a really great watch face currently takes a fair bit of tweaking.

We are working to make this as simple as possible for you so that it's easy to make good-looking faces that work well across multiple form factors, conserve battery, and display the user's card stream nicely. Some of these changes won't be ready until we migrate Android Wear to the Android L release later this year, but don't fret: they're coming!
Android Wear will obviously be getting better over the next few months as Google continues to improve and perfect the experience, but it was what Wayne said at the end that has users excited. Not only will a full API be released for developers to fully build apps and watch faces for Android Wear, but Google will be migrating Android Wear to the Android L release later this year.
Essentially confirming Android Wear will be one of the first devices, along with Nexus smartphones and tablets, to run the brand new Android 4.5 or 5.0 L release when it debuts sometime in the fall.
Read: Flappy Bird Clone Arrives for Android Wear
A few developers are already busy building apps and watch faces for Android Wear, but Google promises a much better and easier developer experience coming later this year. While Android Wear is still new and the options are rather limited, things will be changing as the platform improves and evolves over the coming months.
The only bad news we gather from this is that the API isn't coming until later this year. Meaning bigger or different form factors, customizing the experiencing, and changing the way we enjoy Android Wear won't be fully available until later this year. It still has its problems and issues now, but they'll hopefully get ironed out sooner rather than later.