Android's Adobe Flash 10.1 Plugin Update Hints of Imminent Android 2.3 Gingerbread Release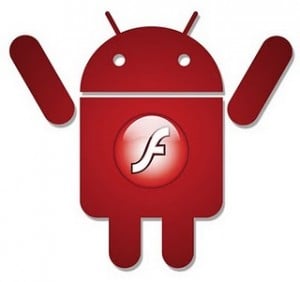 Adobe has just posted an update to Adobe Flash 10.1, which has in the past allowed for select Android 2.2 Froyo devices to run and display Flash content in the browser. The new update, according to Android SPIN, is said to bring Adobe Flash 10.1 Mobile compatibilities to Android 2.3, hinting at the fact that Google is set to release its next-generation Android Gingerbread version of the operating system. Gingerbread had been rumored to be ready by November 11th, which is just a few short days away, and will bring some UI refinements to the Android's 2.x OS environment; Gingerbread is expected to be an incremental upgrade rather than a major upgrade for the platform.
Rumors of an Android 2.3 release has been swirling since Google had installed a gingerbread man figurine on its lawn.
The new version of Adobe Flash 10.1 is now available in Android Market. If you're interested in the download, you can either scan the barcode or search Android Market for Adobe Flash.
For its part, Google has still not announced the release nor availability date of Android 2.3 Gingerbread, though a member of the Open Handset Alliance (OHA) behind Android had recently tweeted that developers running the Nexus One will be among the first to get the Android 2.3 upgrade. Nexus One, as a "stock" developer phone sans any carrier or OEM customizations, usually gets upgrades the soonest as there aren't any additional modifications to certify and test other than the basic Android OS.

As an Amazon Associate I earn from qualifying purchases.