Angry Birds and Windows Phone 7?
Whoops. Most of us probably didn't even catch it, but it seems as if Microsoft added an Angry Birds icon to one of their websites and the developer wasn't too thrilled. Rovio Mobile tweeted today that they have not committed to making a Windows Phone 7 version of Angry Birds. According to TechFlash, Microsoft pulled the icon from their site and claimed it was a mistake that it appeared.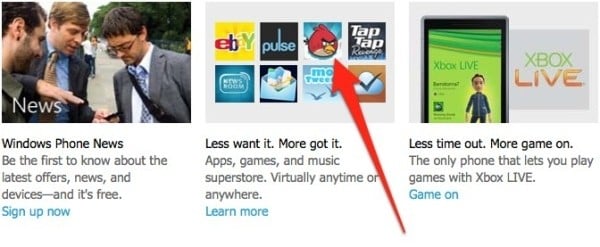 I would be willing to bet that Rovio Mobile is planning it, but didn't appreciate Microsoft adding their icon without permission. That's just my hunch at least. Angry Birds has become wildly popular and if Windows Phone 7 sells, there's no reason why they wouldn't port the game. I finished the game on the iPad not too long ago and it is truly addictive.
Source: Engadget