Angry Birds Sync Coming This Summer, Syncs Game Play Across Platforms
Angry Birds Sync is coming this summer, which will be good news for Angry Birds fans who play the game on multiple devices as the service will allow, for example, you to pick up your game on an iPhone where you left off on the iPad or Mac. This way, you don't have to start fresh on the devices that you own–just synchronize your game progress across all devices.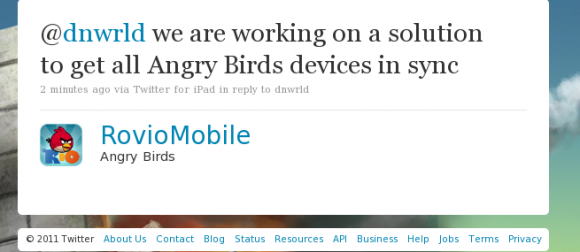 News of Angry Birds Sync comes via Rovio's tweet. The Angry Birds-maker says that they "are working on a solution to get all Angry Birds devices in sync," suggesting that Sync can be a cross-platform solution that will keep users of Mac, Windows, webOS, iOS, Android, and Symbian happy.
The feature is expected to be available this summer.
Via: The Appera

As an Amazon Associate I earn from qualifying purchases.