Angry Birds to Sling Themselves to Windows Phone 7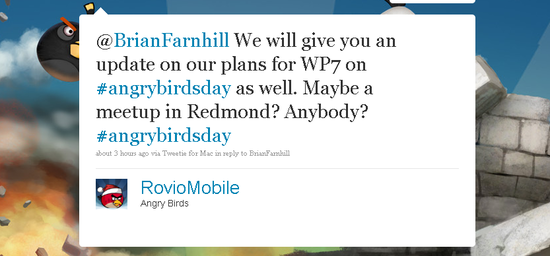 In a tweet, Rovio is implying that Angry Birds may be headed to Microsoft's Windows Phone 7 platform. The game, which has been promised a sequel of Angry Pigs, has been popular among mobile users on Symbian, iOS, and Android platforms. The date is speculated to be on December 7th so all the Windows Phone 7 users currently on AT&T and T-Mobile in the U.S. shouldn't have that much longer to wait if that pans out.
Via: WPCentral

This article may contain affiliate links. Click here for more details.