Another LS800 Giveaway Contest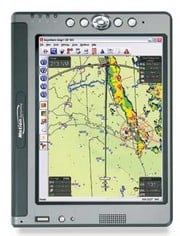 Wow. We've just closed the entry period for GottaBeMobile.com's Make Me Mobile With Motion contest and we got a slew of great entries. We've got a really tough job deciding on the top contestants before we open up the final voting ot our GBM Forum members. But if you didn't make our contest and you're still salivating for a Motion LS800, take a look at Flyingmag.com's new contest. You can win a a new complete Anywhere Map Electronic Flight Bag (EFB) which inlcludes not only a Motion LS800 Tablet PC, but also features Anywhere Map's moving map software. This system is valued at $4,350. Check it out at Flyingmag.com. Wheels up!

As an Amazon Associate I earn from qualifying purchases.