Another Rugged Tablet PC In The Neighborhood
Rugged or ruggedized Tablet PCs are getting lots of ink these days and it sure looks like it is a market segment that is growing. MobileDemand's xT8600 Tablet PC is a new one for me and it looks like it lines up well with other rugged entries. I note that it has a dual digitizer/touch screen. The 8.4 inch screen is the same size as the Motion LS800.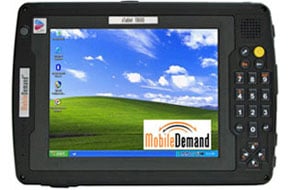 Check out more at the product site.

As an Amazon Associate I earn from qualifying purchases.