Anvil's Legacy September Halo 5 Update: All the Changes Detailed
Never has a Halo game enjoyed the kind of longevity and support that Microsoft's 343 Industries is providing for last year's Halo 5: Guardians. They've given users new features, modes and maps. All of it, every new add-on, has come free of charge. This morning, the studio released the September Halo 5 Update: Anvil's Legacy.
Launched in 2015, Halo 5: Guardians was the must-have game of that year for Xbox One. REQ Packs allow players to earn or purchase access to enhanced weaponry in the game's Warzone multiplayer mode. Besides the huge battles in Warzone, there's also Warzone Assault, Warzone Firefight and classic Arena multiplayer to take advantage. To keep these modes alive, 343 Industries has to keep Xbox One owners coming back for more. The free content updates go a long way in achieving that.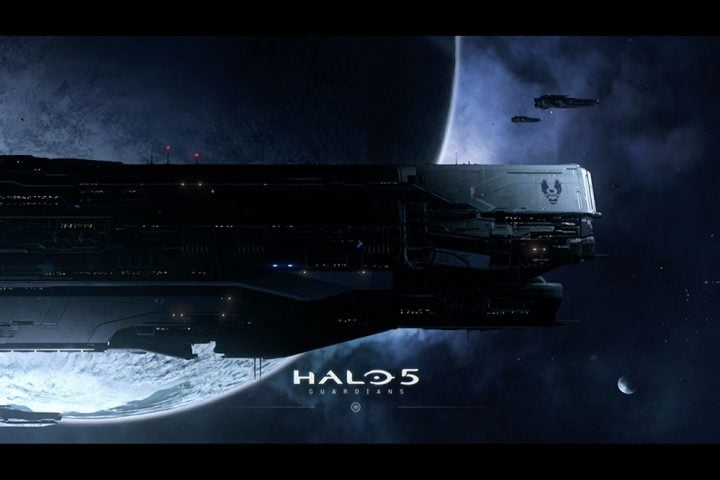 Read: Halo 5 Problems & Fixes
Anvil's Legacy adds new maps to Halo 5 Guardians, giving players unfamiliar environments to take on other Xbox Live users. This September Halo 5 Update also marks the first time in years that the Halo franchise has spread its wings beyond the confines of Microsoft's Xbox consoles too.
All The New Content the September Halo 5 Update Adds
Until June, 343 Industries stayed on a pretty regular schedule with Halo 5 updates. Each month, users could expect at least one new map and tons of new REQ Cards to unlock weapons. The studio took a break from that after it launched the last major upgrade, Warzone Firefight.
Read: Warzone Firefight Halo 5 Update: All the Details

New Maps
Two new maps are in the September Halo 5 Update. They are Temple and Mercy. Mercy is for Arena players that want a mix of close combat and distance kills. Temple was designed for the huge battles that only Warzone Assault can offer players. They are both set on Sanghelios, a planet that players visit in the main game briefly. Sanghelios is a desert planet that's dominated by temples and ancient structures.
New REQ Cards
Read: Microsoft Shares More Halo 5 Guardians REQ Details
Again, REQ Cards are the add-ons that come in packs for players to purchase or earn through their performance in Halo 5 multiplayer. There doesn't appear to be any special REQ Bundles coming with cards specific to the update. The line-up does include a some new armor pieces and visor option.
All The New Features in the September Halo 5 Update
Halo 5: Guardians launched without the Forge Mode creation engine that previous games had at release. The enthusiast community wasn't impressed. They'd used Forge to create custom game modes, maps and experiences for years. 343 Industries went on to deliver the feature late in 2015. Though late, it came stuffed with lots of improvements.
Forge Mode for Windows 10
The September Halo 5 Update takes that improved Forge Mode and brings it to Windows PCs. Spawn points and structures can all be customized from Windows 10, at no additional charge. Once users are finished creating, they can load them up on their Xbox One to experience them. 343 Industries took this opportunity to introduce a new of improvements to the creation engine too. Forge Mode now supports keyboards and has grouping so that users can easily move, share and save entire buildings and bases within their creations.
Read: Halo 5 Forge for Windows 10 – Everything We Know
The best new feature of the updated Forge Mode is support for 4K displays. Forge Mode for Windows 10 includes support for playing custom matches with up to 16 other people, 343 Industries says. A new Halo app designed for Windows 10 PCs lets users find new creations from other Windows 10 users and watch video of matches that have already occurred.
The Halo 5 Forge Bundle is available right now from the Windows Store. It's free, but you'll need to make sure your PC meets the necessary requirements.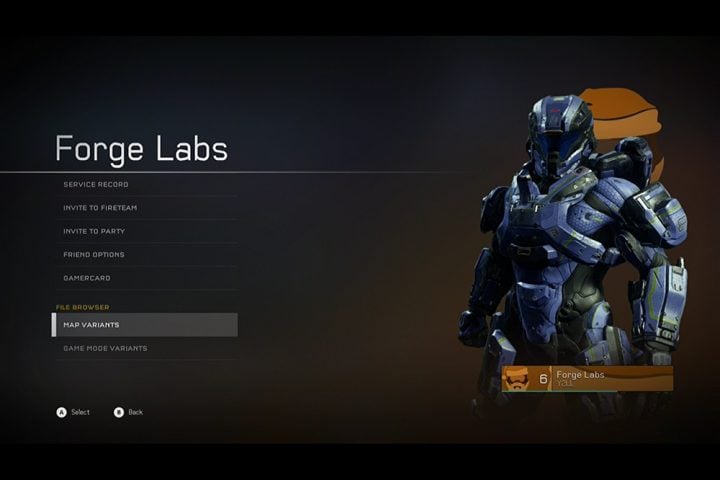 File Browser
Making it easier to create new content for Forge Mode meant that 343 Industries had to do some work to make those items easier to experience. That's where the new File Browser comes in.
The utility finally allows users to rummage through and save creations from other players, without depending on profile. Getting other player's creations from Forge Mode used to be a nightmare.
Read: 7 Halo 5 Guardians Tips for New Players
All told, Anvil's Legacy looks to be a fine upgrade. That's great news considering it'll act as a greeting for shoppers picking up Microsoft's Xbox One S entertainment console. The $299 bundle includes Halo 5: Guardians, plus access to almost every game in the franchise that came before it.
343 Industries says that it's committed to updating Halo 5 Guardians even as the game approaches its one-year birthday.
Microsoft isn't expected to launch a new Halo game until next year's Halo Wars 2 for Windows 10 PCs and Xbox One.

As an Amazon Associate I earn from qualifying purchases.