Apparently Hammer 'Can Touch This'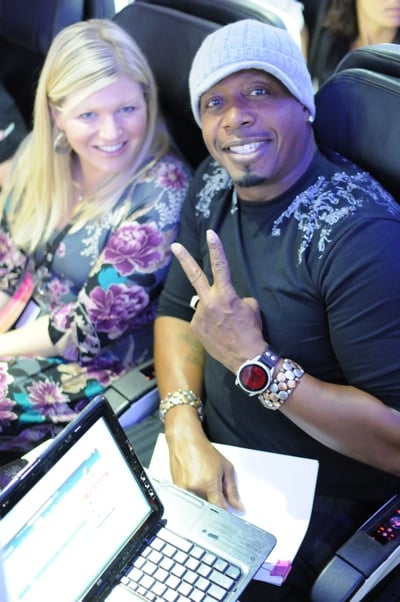 I just took the inaugural Virgin America flight from San Francisco to Orange County and had a chance to chat with a bunch of interesting people.  Justine Ezarik, Eliane Fiolet, Karen, Beth Blecherman and several other bloggers were on board. I sat between Virgin's CFO and a Google Labs marketing exec, who's responsible for promoting Google's cloud computing services. Richard Branson was in the row in front of me and the airline's CEO was across the aisle.
I shot a bunch of video and photos, which I'll post later tonight, but one of the most exciting talks I've had so far was with MC Hammer. Yes, the "You Can't Touch This" MC Hammer. He's really into tech and especially into touch-enabled devices and tablets. On this trip he's carrying an HP TouchSmart tx2 tablet, a pair of iPhone 3Gs and an T-mobile G1.
He told me that he's been using tablets 'since before they were good.'
Just last week I asked if it rappers and hip-hop could promote touch computing– I think we found our man!