Apple Acquires Lala. Music Streaming On the Way?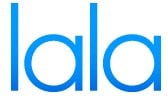 If you're like me you're thinking it was only a matter of time. Yesterday Apple acquired the music streaming service Lala, apparently for a song (the price they paid, not Steve Jobs' singing.) Of course the speculation is now rampant that Apple will soon be launching a music streaming service feature as a part of iTunes. But there are some interesting facts to spin before that can be a solid assumption.
First, the licenses that Lala owns that allows it to stream music are not transferable. That simply means Apple will have to negotiate those separately. And given how much Apple and the Music industry view each other as necessary but not friendly partners that could prove an interesting round of talks. Assuming that happens, you can bet the pricing model is going to be an interesting one given that Apple most likely doesn't want to upset its existing iTunes apple cart.
All eyes (and ears) will be looking to see how this plays out.