Apple Admits iPhone 5s Battery Life Manufacturing Issue
Are you having iPhone 5s battery life issues? The New York Times is reporting that Apple is admitting a "manufacturing issue" with some new iPhone 5s smartphones and that Apple will notify and replace those affected with the issue.
According to Apple spokesperson, Teresa Brewer, "We recently discovered a manufacturing issue affecting a very limited number of iPhone 5S devices that could cause the battery to take longer to charge or result in reduced battery life." Brewer continued, "We are reaching out to customers with affected phones and will provide them with a replacement phone."
According to the Times, Apple did not give out numbers of the affected phones. The Times also points out that a "manufacturing issue" is different than a defective battery.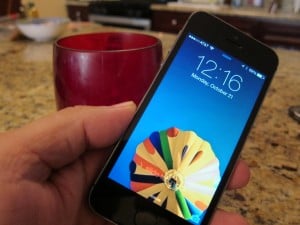 Apple sold over 9 million new iPhone 5s, along with the new iPhone 5c during its release weekend and is still working on resolving demand issues for the iPhone 5s. So, the numbers game will be important here if we ever find out how many were affected.
I'm a new iPhone 5s owner and have not experienced what I perceive are battery life issues with the device. If you are a 5s owner and have experienced issues, let us know if you receive a notice from Apple about replacing your phone.