Apple Announces 25 Billion Songs Sold Through iTunes
Today Apple announced that it had sold its 25 billionth song through iTunes, almost a decade after the iTunes Music Store debuted.
The 25 billionth song downloaded from iTunes was "Monkey Drums" (Goksel Vancin Remix) by Chase Buch. To celebrate his downloading the 25 billionth song on iTunes Apple will send Phillip Lüpke from Germany an iTunes gift card worth €10,000 to spend on more songs, movies, TV shows and apps.
Apple Senior Vice President Eddy Cue said that iTunes averaged about 15,000 songs downloaded every minute leading up to the 25 billionth song. He also noted that iTunes is the number one music retailer in the world, a title which Apple claimed years ago.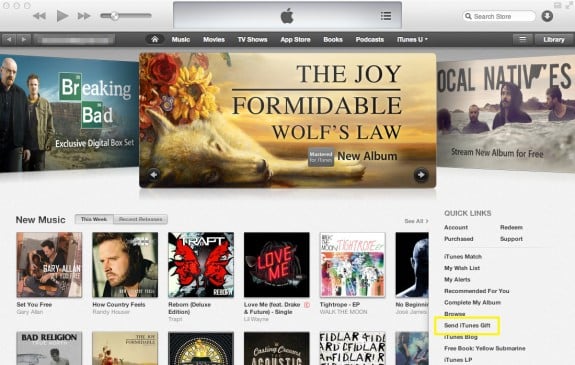 While the iTunes Music Store hit 25 billion downloads in about a decade, Apple's iOS App Store saw many more downloads in a shorter period of time. Last month Apple announced that the App Store saw 40 billion downloads just a few years after it debuted in July 2008. That's 40 billion in about four and a half years.
The App Store does have a distinct advantage over iTunes, however, in that it contains a large number of free apps. Aside from weekly promotions there are no free songs in the iTunes Music Store.
While users still download music from the iTunes Music Store, many are now turning to streaming services such as Pandora and Spotify for music. Those services offer a wide range of music for free with ads, or with no ads for $10 a month or less. Those services may not have all the songs on iTunes, but they do have the vast majority of them.
Recent rumors claim Apple will soon debut its own music streaming service to combat Pandora and Spotify. Hints of the service were recently found in jailbroken iPads running iOS 6.1, though Apple hasn't announced anything about such a service yet.

This article may contain affiliate links. Click here for more details.