Apple Announced New Thunderbolt Accessories for the New MacBook Pro
At WWDC 2012 Apple showed of a sweet new MacBook Pro with a retina display and an update to the MacBook Air. Along for the ride we learned about some new Thunderbolt accessories available thanks to  an extra Thunderbolt port that Apple packed into the new MacBook Pro.
We still can't get many Thunderbolt accessories, but Apple hopes to change that with a few new accessories announced. They still won't exactly get too many people excited, but here's what they're offering.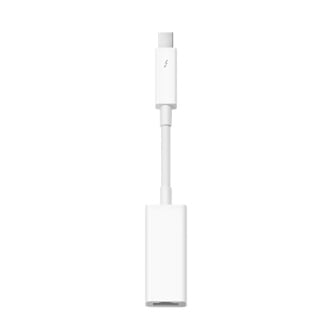 You can get a FireWire 800 to Thunderbolt adapter. That helps those of us with FireWire drives and devices that we want to plug into the new higher speed Thunderbolt port. You can already by the Thunderbolt to Gigabit Ethernet adapter for $29 to help you hook up to your fast wired network at home or work. They showed on-screen images of a Thunderbolt camera and an external drive. We don't know if they will actually offer those last two or not.
Apple didn't offer any real details. We don't know the price or availability date of any of these. We also didn't get specific information about the external storage or camera. You can assume the drive will include an expensive, but also very fast SSD drive inside. I'd guess it will come in various sizes from 128GB up to possibly 768GB since that's the size they will offer in the new MacBook Pro.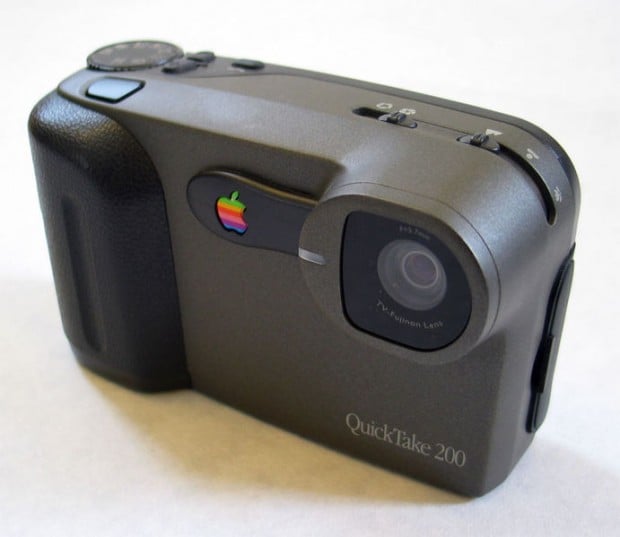 Apple used to sell a digital cameras called 'QuickTake' a long time ago in partnership with Kodak.  We don't know what this promised camera will look like if they even plan to actually offer it.
Image: Wikipedia