Apple Announces iPod Nano With Multitouch Screen
At the iPhone 5 launch event, Apple is also announcing a refresh of its iPod music player. The iPod Nano is one of those devices to get a re-design from Cupertino, California. This time, though, the diminutive media player is gaining a larger screen and a shift in form factor. Whereas the previous Nano was able to be worn by users on their wrist as a wristwatch, the new iPod Nano follows a more traditional iPod Nano/iPod Mini form factor with a larger screen.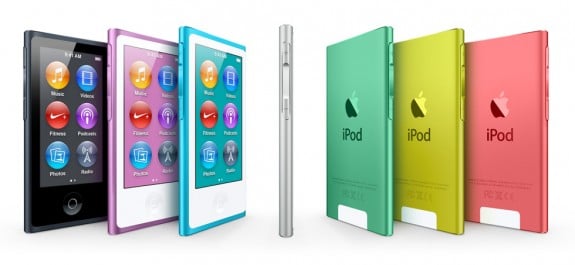 According to Apple, the Nano features a 2.5-inch display, the biggest screen ever on the iPod Nano. The device features a multitouch touchscreen. The screen is widescreen and allows users to watch videos in widescreen format. There is now Bluetooth, FM tuner, and a Lightning dock connector to match the iPhone 5. With Bluetooth, users can stream their music library on the iPod Nano to their car-enabled Bluetooth systems.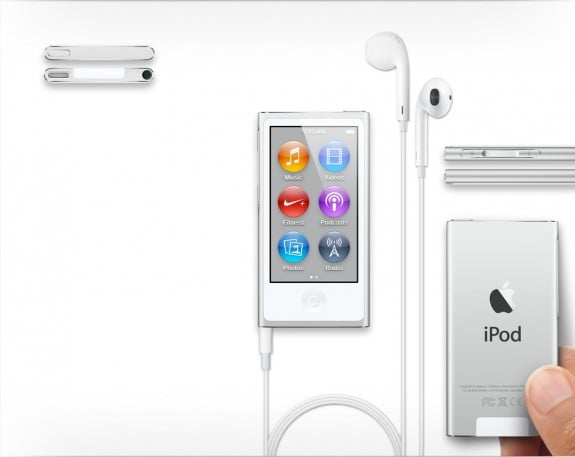 The nice thing about the FM tuner also allows for live pause and play, allowing you to pause live radio stations.
There's also a fitness pedometer inside the iPod Nano.
There is a home button on the iPod Nano and the device will be featured in 7 colors. The iPod Nano will be available in October for $149 with 16 GB of flash storage.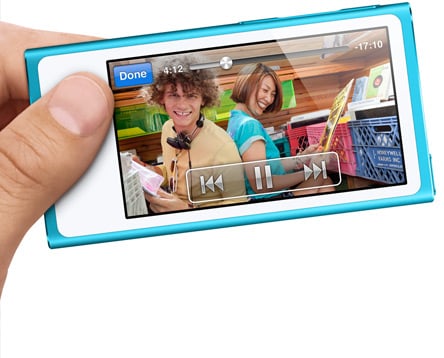 Apps, though not iOS-compatible, for the iPod Nano will be displayed in a circular arrangement. With Apple patenting square apps, and now circular apps on the market, it will be interesting to see how Apple will leverage this IP. Then again, the design of the iPod Nano does look Lumia-esque.

As an Amazon Associate I earn from qualifying purchases.