Apple Apologizes to Chinese Users over Warranty Woes
After several critical editorials published in Chinese state-run media accused Apple of violating Chinese warranty laws, Apple CEO Tim Cook has apologized for the company's iPhone warranties and repair policies in the country. Effective immediately, Apple will begin offering Chinese users completely new devices in some cases, and extended Chinese user hardware warranties in other cases.
An editorial that appeared on the front page of the People's Daily was one of many articles to accuse Apple of failing to follow Chinese laws requiring electronics makers to back products with two-year warranties. Apple only offers one-year warranties on iPhones sold in China. The People's Daily article accused Apple of:
"…ignoring Chinese consumers, substandard customer service, suspected tax evasion and a steadfast refusal to admit wrongdoing when it's caught out." –People's Daily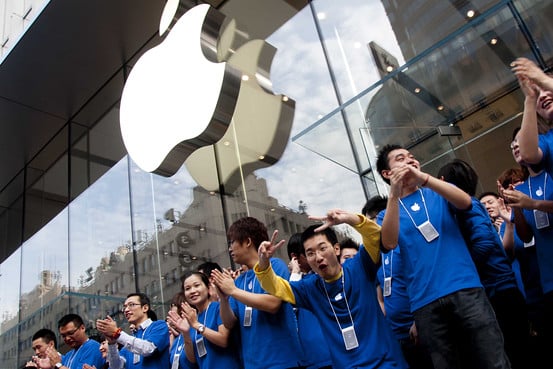 In addition to apologizing for a perceived attitude of "ignorance" towards Chinese consumers, Cook also announced that the company would provide new training materials to Chinese resellers.
Sellers of Apple products in the country also released specific satisfaction numbers designed to combat issues new buyers might have with the negative publicity. For example, the Mr. Cook pointed out that many components included in its computers and iPads have parts that are specifically covered under two year warranties. It's unclear if by covering these internal components for an extended period of time instead of the entire device that Apple is, in fact, on the right side of Chinese consumer protection laws. Cook also cited internal numbers showing that Apple had a satisfaction rate with consumers currently around 90%.
In addition to taking issue with the length of the company's warranty, the television program that kicked off the calls for Apple to be held to a higher standard in China also questioned why those forced to return devices within a given warranty period weren't being provided with newly manufactured devices. Currently, Apple replaces devices these devices with refurbished units that it's tested and deemed to be in good working order. It should be noted that Apple provides newly manufactured devices for warranty redemption in the United States and many other countries.
These articles paint an unpleasant picture of Apple's relationship with the Chinese government and many Chinese consumers. A market that Apple recognizes as being crucial to its long-term growth.

As an Amazon Associate I earn from qualifying purchases.