Apple App Store Down For Some
The iOS App Store in down for many iPhone and iPad users, preventing them from downloading new apps or app updates.
Many iOS users are taking to Twitter to report the App Store is down, though others report no problems at all. Apple hasn't issued a statement on the issue, though an Apple support representative said the company is aware of the issue and it might take up to 24 hours for the App Store to come back for some users.
The outage means that even users who aren't experiencing issues with the App Store see the same Featured and Editors' Choice apps as last week. Apple typically refreshes the Featured page on Thursdays, and the page still looks the same as it did lat week. Clicking through the see the "New and Noteworthy" section will produce a new set of apps, however.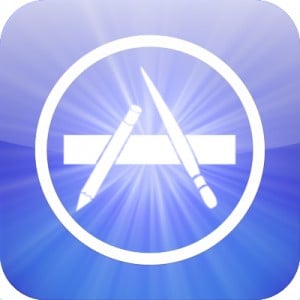 The issues also appear to affect the Mac App Store, iTunes Music Store, iTunes Movies Store, and iTunes Match for many users. The same goes for those services, however: some users can't access them while others have no issue buying music or movies from the stores. Either that issue isn't as wide-spread, or it was already fixed, however, as there aren't many reports of issues.
Apple typically fixes these issues in a short period of time, but until Apple fixes the issue affected users will just have to wait to download or update apps.
Apple recently had trouble with its iMessage service going down a couple of times in several weeks. The company restored the service quickly in those instances, however.
The company recently had to push back its release of iTunes 11 which brings cloud services like iTunes Match to the forefront. Apple need reliable cloud services for the app to work well. It's cloud service typically do work well, which is why it's a big deal when they don't work.

As an Amazon Associate I earn from qualifying purchases.