Apple App Store Hits New Milestone with 300,000 Active iOS Apps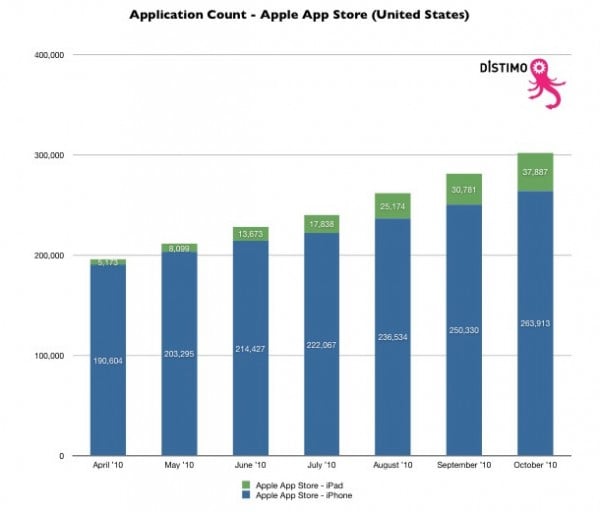 Apple's App Store has hit a new milestone having passed the 300,000 app marker for active apps, up from just under 200,000 apps about six months ago. The report comes from Distimo, which is reporting that iOS developers are releasing just shy of 5,500 iPad apps and over 12,000 iPhone apps per month since April, and that 7% of all apps are universal apps, meaning that they could be installed on either or both the iPhone and larger screened iPad tablet. In fact, of the 300,000 apps, just under 40%–38,000 apps–are iPad compatible, according to the report.
While Apple and its third-party developers should be happy with the success of the App Store, it does come with its own set of challenges. For one, with a large catalog of apps, there are probably numerous of great, quality apps that go undiscovered on the app store and Apple and developers must find new ways for users to discover apps–a challenge that Nokia probably wants to have. With over 15,000 new apps for both the iPad and iPhone per month, that challenge will only get tougher.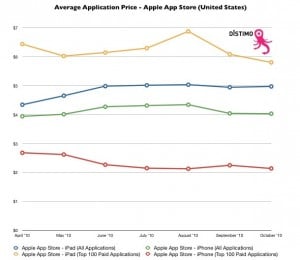 Additionally, ReadWriteWeb notes that the research analytics firm also finds that the average iPad app price is around $5 while the average app price for the iPhone is $4. Users of the iPad are willing to pay more for apps on that device as it has a larger screen and can display more information making it potentially more useful.

As an Amazon Associate I earn from qualifying purchases.