Apple Back to School Sales Coming Soon
Apple's yearly back-to-school sale usually starts in early July, and that's how it's been for the last several years. However, it's obviously MIA this year, but Apple is planning to launch its back-to-school sale shortly.
For the last couple of years, Apple has been offering students a free $50-$100 Apple Store gift card when they buy an iPhone, iPad, or MacBook. Frankly, it's one of the best deals that students can take advantage of all year, but this deal has so far been nowhere to be seen.
However, it's said that Apple is prepping its back-to-school sale and will launch it soon with a few new twists that will make it different than past back-to-school sales from the company.
According to french site Consomac, we should be getting more details about Apple's back-to-school sale at some point this week, as Apple's retail head Angela Ahrendts teased the sale in a video to retail store employees last week.
Of course, this doesn't say much, but it at least tells us that Apple hasn't forgotten about all of the students getting ready to head off to college this fall.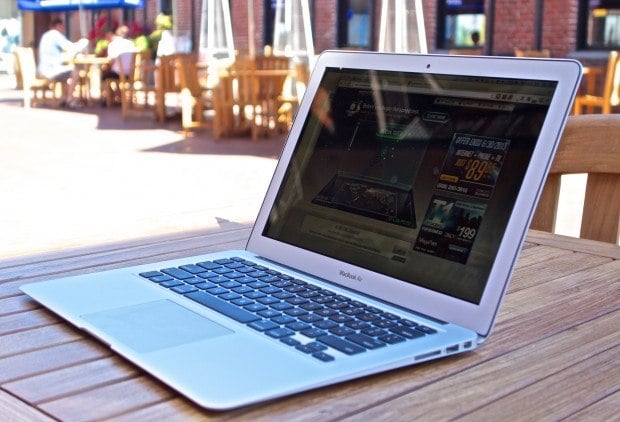 In the video, Ahrendts says "I'm sure many of you are thinking also 'but is there anything else for Back to School?' Well, I need you to wait until next week's video and I'll share a little bit more insight with you then."
Aside from Black Friday, Apple's back-to-school sale offers some of the best deals for Apple products. Last year, for instance, students could buy a new MacBook using the educational discounts and receive a free $100 Apple Store gift card on top of that, saving around $200 total, essentially.
You don't even need to be a student to take advantage of Apple's educational pricing, as Apple's website doesn't ask for proof as far as whether or not you're an actual student or faculty member, just as long as you order online and don't buy a MacBook in-store.
While the video doesn't exactly confirm Apple's plans for another year of its back-to-school sale, it at least seems that the company may be planning something differently this time around, by offering students something else besides just gift card. As for what that something else could be, that's still up in the air, but we'll hopefully receive more information on that later this week.
This is one of the many reasons why students should wait to buy a new MacBook for college, as you'll no doubt find some great deals later in the summer when college gets closer and closer, either from Apple itself or from other retail stores.
It's more than likely that other retailers like Best Buy, Walmart, etc. will offer deals to students throughout the summer, especially when August and September get closer and students become more desperate to buy a new laptop if they haven't already done so.
If you're pondering over which MacBook to buy, you have three choices: MacBook Air, the new 12-inch MacBook, or the MacBook Pro. The MacBook Air is probably the best choice for college students, as it mixes in the best performance with the best portability. The new 12-inch MacBook is as portable as it gets, but lacks the power that some users may yearn for.
Finally, the MacBook Pro trades in the portability for the best performance possible, making it the best choice for graphic design majors and engineering majors.
Whichever MacBook you choose, you'll hopefully be able to get a good deal on it, whether that deal comes from Apple or another retail store. You can be sure that MacBook deals will pop up all over the place as we get closer and closer to the fall.

As an Amazon Associate I earn from qualifying purchases.