Will iWatch's Proximity-Based Wireless Charging Make It to the iPhone 6?
A new report out of China is suggesting that one of the killer features of Apple's much rumored smartwatch could be the proximity-based wireless charging solution that the Cupertino, California company is designing for the iWatch. The device is now believed to be coming to the market in the fall of 2014, likely around the time of the iPhone 6's launch. This could mean that Apple may be targeting wireless charging, a feature that's not seen before natively on its smartphone, for the iPhone 6 as well if the technology becomes available and is mature and reliable enough.
According to a report on C Technology, the iWatch currently has a battery capacity of about 100 mAh, which is paltry even compared to Samsung's Galaxy Gear smartwatch. The Gear, depending on usage, could last a few days on a single charge on its 315 mAh battery, which is triple the capacity of what the publication is reporting.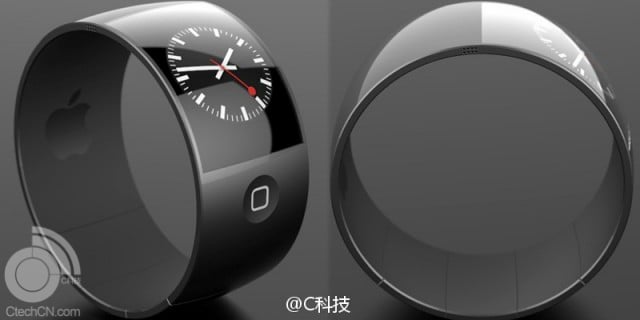 The same report says that the iWatch's current capacity, which Apple is testing, could last a few days on a single charge. To combat frequent recharging, Apple may be toying with a new magnetic-based proximity charging solution that will automatically charge the device when it's within 1 meter of a charging station.
This is different from current wireless charging methods, like Qi which is employed by Nokia on its international Lumia phones and Google on the Nexus line, in that existing wireless charging solutions require the gadget to maintain direct contact with a charging pad even though a wire isn't required to be plugged into the gadget itself. With the iWatch's wireless charging, a device just needs to be within 1 meters of a wireless charging station to wirelessly recharge, making it far more convenient.
This means that a user won't have to take off their iWatch overnight if they have a wireless charging station by their beds, and at work with a wireless charging station desk-side they can recharge without even thinking about it.
The problem with this is that though the convenience will be there for desk workers, users in the field may not be able to benefit from wireless charging. Without this feature and combined with the smaller capacity battery, an iWatch may not be as mobile a product for field workers and those who lead an outdoors-based lifestyle.
Whether this technology will make its way from the iWatch to other devices like the iPhone and iPad is unclear, but Apple could build this magnetic proximity-based wireless charging solution into its iOS products if the charging tech provides enough of a charge to quickly and wirelessly recharge the phone and tablet.
Apple is also said to be exploring two different display sizes for its iWatch to better fit a larger male wrist and a smaller wrist for women. The larger iWatch would have a 1.7-inch display size while the smaller watch will have a 1.3-inch screen.
Right now, all this should be taken with a grain of salt and the information should be filed as a rumor. If anyone can kickstart the wireless charging initiative and take it mainstream, it would be Apple. Right now, there are already multiple wireless charging standards that are competing to become the de facto standard, and Apple's rumored technology if released would have to compete against these existing standards.

As an Amazon Associate I earn from qualifying purchases.