Apple Banks on Camera, Siri and iOS 5 to Sell the iPhone 4S
Apple has started telling employees how to sell the iPhone 4S to potential buyers, and without a sleek new look Apple is counting on the new camera, Siri assistant and iOS 5 to move the new phone.
Apple updated the iPhone 4S with new dual core A5 processor with up to 2x faster performance and 7x faster graphics. There is also a new 8MP camera with improved optics and a better sensor, as well as the brand new Siri assistant app that can intelligently respond to your commands. Find out how the iPhone 4S compares to the iPhone 4.
The iPhone 4S will be available on October 14th, with preorders starting in October 7th.
 9to5Mac has the internal sales documents that Apple sent to retail employees after the iPhone 4S announcement. These sales sheets outline how Apple employees can show off the iPhone 4S to potential buyers.
Because there is no change to the looks, Apple suggests that employees use three demos to showcase the power of the new iPhone.
Camera
First, Apple suggests that retail employees show you the fast access to the camera, focusing abilities and then edit a photo on the phone. The early iPhone 4S photo samples look impressive.
Siri
Second, look for a demonstration of Siri. The new Siri assistant app will respond to select commands, and looks impressive in early tests. It will be interesting to see how Siri handles a noisy Apple store, and how much users will like talking to their phone.
Siri can respond to commands such as "Schedule a meeting with Sarah for noon." or "Do I need an umbrella?" and much more. Here is an example of Siri in action from Apple.
https://www.youtube.com/watch?feature=player_embedded&v=rNsrl86inpo
iOS 5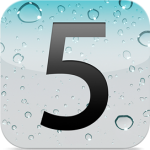 Finally, expect an overview of the new iOS 5 features. The new software addresses many concerns of previous and prospective iPhone buyers. Look for a demo of the notification center, reminders and even Twitter integration. Sadly the iOS 5 Facebook integration will have to wait.
iOS 5 will be available for the iPhone 4 and iPhone 3GS as well on October 12th.
Sound Familiar?
If these sales demos sound familiar, they should be. Apple includes all of this in their iPhone 4S demo video which you can watch below.
https://www.youtube.com/watch?feature=player_embedded&v=SFfm2uQbaLM
If you want to see the rest of the sales strategies, check out the documents over at 9to5Mac.
In order for the Samsung Nexus Prime to compete with the iPhone 4S, I think Google and Samsung need to listen to Adam's ideas and also deliver information like this to the front lines sales staff at carriers. Too often, carrier salespeople have outdated or bad advice on how to set up and use Android smartphones — mainly because of a lack of training.

As an Amazon Associate I earn from qualifying purchases.