Apple Begins Issuing iCloud.com Email Addresses on iOS 6
It looks like Apple is beginning to bank on its iCloud trademark in a big way and now the Cupertino, California iOS-maker will also issue its users an email account that ends in iCloud.com. In addition to issuing new users to iOS 6 beta 3, which is still in developer preview at this time and is not available to consumers yet, Apple will also be transitioning users of its MobileMe service with a me.com email address to a new iCloud.com email address that matches the user's old email according to a report on AppleInsider. 
icloud.com email addresses are now available for iCloud mail users. Users signing up for new Apple IDs, or enabling Mail on their iCloud account for the first time, will automatically receive an @icloud.com email address instead of a me.com email address. iCloud users with @me.com addresses that have been used with iOS 6 beta 3 will receive an @icloud.com email address that matches their @me.com address.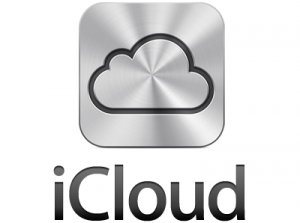 The move to an iCloud domain email address marks Apple's third transition in the cloud space. The company initially rolled out a .Mac service for Mac users with an @mac.com email address. When Apple deployed MobileMe, it replaced the .Mac service and replaced .Mac email addresses with an @me.com address. Now, Apple is moving forward with iCloud, which is seeing branding on retail packaging on the company's iPhone and iPad.
The one benefit of the older @Mac.com and @Me.com domains was that those addresses were short and required less typing. As a long-time Mac user, I do miss the classic @Mac.com brand.

As an Amazon Associate I earn from qualifying purchases.