Apple Brings HDMI Mirrored Output to iPad 2
The new iPad 2 announced today will be able to project it's image to an external display via an HDMI output dongle. For $39 the user can get the ability to send up to 1080p video that will actually mirror the display to the external monitor.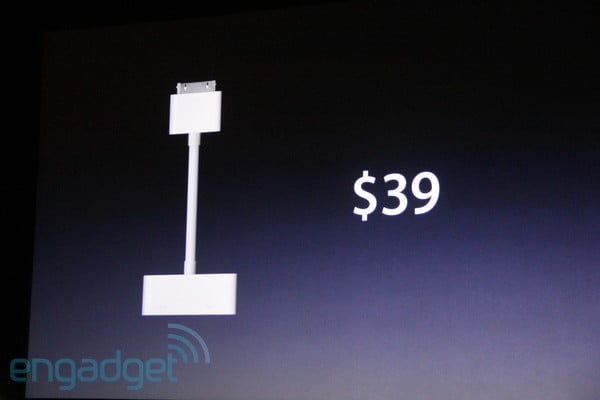 The dongle has not only a cable output port but also a dock connector so the dongle can both display the screen and charge or sync at the same time.
The value of this for iPad users is amazing. We can imagine teaching using some of the apps in the iPad. Any app that did not have video out built-in can now be displayed. For example, a teacher using a spelling app can show it off to the students. And anyone showing video can display the content to their TV or HDMI enabled projector.
The cost of this dongle is slightly more than the previous $29 dongles Apple shipped with the first iPad. But the mirroring display is worth an extra $10.
Images from the Engadget live bog.

As an Amazon Associate I earn from qualifying purchases.