Apple Brings New iPad to South Korea and 11 Other Countries This Week
Apple is bringing the new iPad to even more countries this month. On Friday April 20, the new iPad will be available in South Korea and 11 other countries. One week later, on April 27 Apple will start selling the new iPad in another nine countries.
In addition to South Korea, Apple will sell the new iPad in Brunei, Croatia, Cyprus, Dominican Republic, El Salvador, Guatemala, Malaysia, Panama, St Maarten, Uruguay, and Venezuela this Friday.
On April 27 the new iPad will come to Colombia, Estonia, India, Israel, Latvia, Lithuania, Montenegro, South Africa, and Thailand.
(Read: new iPad Review)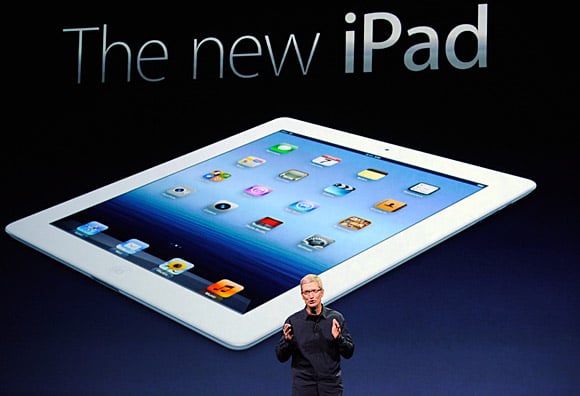 All of the new countries will have the same options that US buyers have. Apple will sell WiFi-only models as well as 4G LTE models in each country. However, the 4G LTE models will only work on 3G in countries outside the US and Canada. So South Koreans that have an option of 4G LTE on their smartphones won't have the same option with their new iPads.
With the 21 new countries added, the new iPad will be available in 56 countries by the end of April. The list so far doesn't include Apple's fastest growing market. China has approved the WiFi version of the new iPad, but no models are currently on sale in the country.
The new iPad is undoubtedly the best version of the Apple tablet so far. The Retina Display makes text easier to read and allows for 1080p video on the 9.7-inch screen. The faster A5X chip makes apps and games run faster than previous iPads as well. However, if users don't want or need those new features, stores in all 56 countries offer a $399 (or equivalent) iPad 2 as well.