Apple By The Numbers: iPad Sales Stats for 2011 (AAPL)
Today at the iPad special event in California Tim Cook kicked off the show in usual Apple style with a recap of the Apple's success over the past year.
Based on the Apple Q1 2012 results we already know that Apple sold 37.4 million iPhones and 15 million iPads in the last 3 months of 2012, but Apple provided some additional insight into the sales of the iPad, apps and the iOS ecosystem.
Apple reported that it has 172 million post pc devices sold in 2011, which make up 76% of Apple's revenue.
Overall 315 million iOS devices sold through the end of 2011.
In case you were wondering, Apple sold as many iPads in the last 3 months of 2011 as the company did during the first 9 months of the iPad 's existence.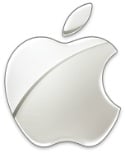 Tim Cook shared a stats about app sales, highlighting the growth of iPad apps. During 2011, 65,000 iPad apps were in the App Store, but this year more than 200,000 apps for the iPad are in the App Store. 585,000 apps total in the app store.
Over 100 million iCloud customers.
We'll be keeping an eye on Wall Street to see how investors respond to the launch of the iPad 3. Apple (AAPL) was down half a percent in after hours trading last night, but opened up this morning.

This article may contain affiliate links. Click here for more details.