Apple By the Numbers October 2013 Edition
Apple showed off some new devices from new MacBooks with Retina Displays for both the 13″ and 15″ models. They also re-announced the Mac Pro. Apple included in news of OSX Mavericks and updates to iLife and iWork. Finally, we learned about the new iPad Air and iPad mini with Retina Display. Before they took the covers off these new gadgets, they did a little bragging and trash talking with their typical litany of Apple by the Numbers.
Tim Cook took to the stage to begin the keynote with all the usual details about how the company's doing. He talked about sales figures, apps available and downloaded from the iTunes App Store and bragged about iOS and the new iPhone's released last month. Let's take a look.
iPhone and iOS Numbers
Apple announced that, during their launch weekend, they sold 9 Million iPhones. That includes the numbers for both the iPhone 5s and the iPhone 5c. We've heard that iPhone 5c may not have sold as well, but Apple didn't break down the differences.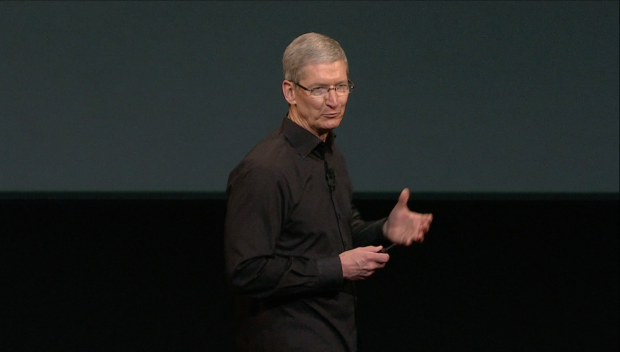 In addition to the number of iPhones sold, Cook told attendees that over 200 Million iOS devices now run the latest version, iOS 7. That means 64 percent of iPhone, iPad and iPod Touch users either bought a new iPhone or downloaded the update and run it now on their devices.
Apple released a new iTunes with iTunes Radio built into the program. Cook said that they stream music to 20 Million users who listened to over 1 Billion songs in the first month of availability.
Continuing with their gaudy numbers, Apple reminded us that over the App Store offers over a Million apps with 60 Billion downloads. This huge number of apps made developers $13 Billion dollars.
Macs and OSX Mavericks
They talked about the new OSX Mavericks now available for download. The most important number that comes with this update is the price. They're offering it for free.
Some cool numbers that show the benefits of with Mavericks include:
Thanks to memory compression 4GB of RAM will actually run 6GB of data in that memory
The video rendering engine in Mavericks will accelerate video 1.8 times over OSX Mountain Lion
1 hour longer battery life for upgraded machines under normal use
1.5 hours longer battery life while watching video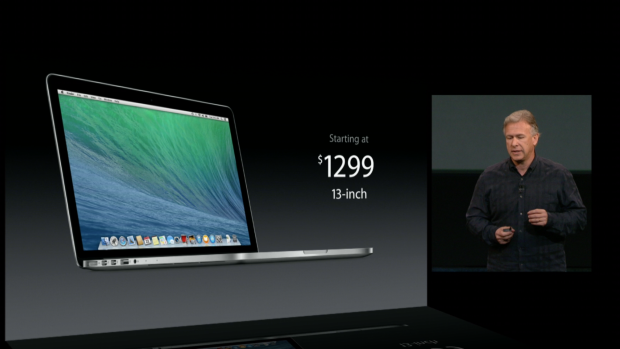 Now let's talk price numbers. The new 13″ MacBook Pro saw a price drop to $1,200 with Retina Display. The larger 15″ dropped from $2,199 to $1,999 with Retina Display.
The new Mac Pro designed for pro users will start at $2,999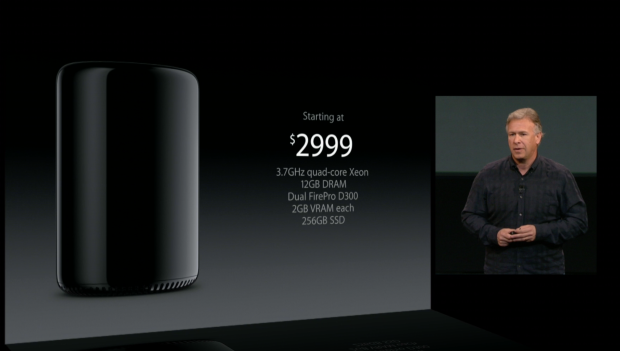 Apple also announced, iLife and IWork for iOS and OSX. The new iLife and iWork apps will come with every new piece of hardware for free.
iPad Air, iPad mini and iPad Apps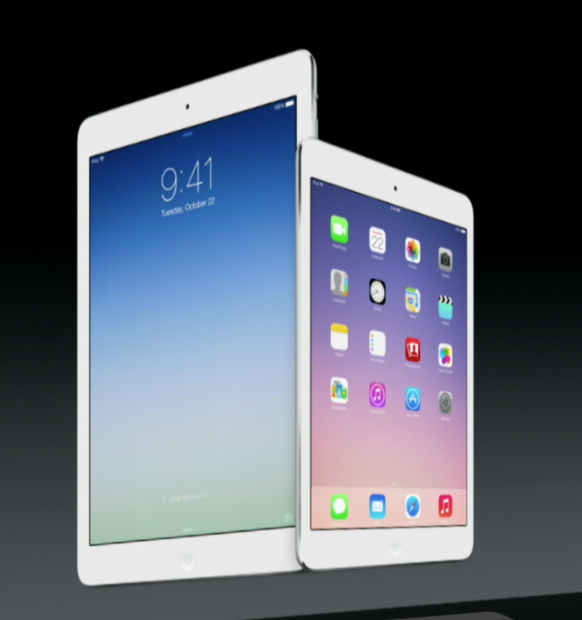 Tim Cook looked most pleased when announcing the iPad numbers. The company, despite naysayers, sold their 170 Millionth iPad this month. Cook explained that, according to an unnamed source, the iPad gets used four times as much as any other tablet and it ranks number one in customer satisfaction.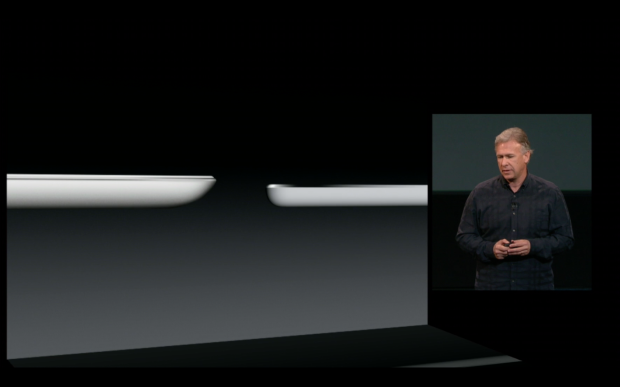 They changed the name of the larger iPad to iPad Air thanks to the smaller bezel and thinner design. The device weighs only one pound because it's 20% thinner at only 7.5mm thin. The bezel measures 43% thinner than the previous generation iPad.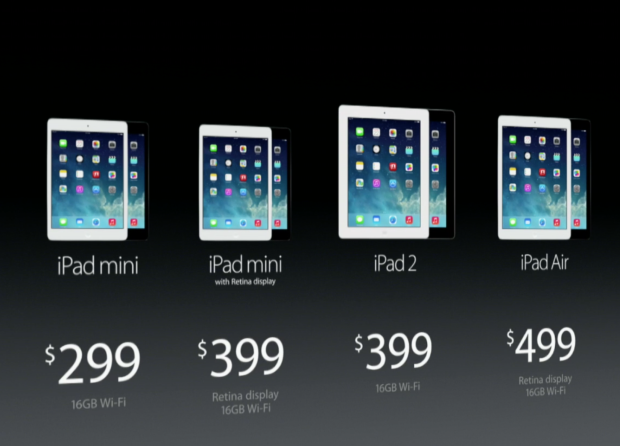 The iPad will still cost $499 for a 16GB Wi-Fi only device. The new iPad mini with Retina display will cost $399. While the price stays the same on the larger device, here's some of the performance increases:
72% faster than the original iPad
8 times faster than the first iPad
Games will run 2 times faster
Wi-Fi will run twice as fast thanks to MIMO technology
Apps open up to 2 times faster
Still gives users 10 hours of battery life
The iPad mini shares some of the same features so it gets similar numbers in battery life, 5MP camera, double the Wi-Fi and 8 times graphics performance.
The $399 iPad mini with Retina price disappointed us a little because that's $70 more than the previous generation iPad mini. They will keep the old iPad mini around at a reduced rate of $299. They will keep the iPad 2 around at $399.
In the iTunes App Store, customers can download over 475,000 apps designed just for iPad. That's one of the reasons that Apple's tablets beat out others.
For those interested, check out the Apple Keynote video yourself.

As an Amazon Associate I earn from qualifying purchases.