At the Apple iPad to press event today the company released sales numbers as they usually do. Will surprise no one is the large number of iPads that have been flying out of the doors at Apple stores and partner retailers.
What was different than the normal plan was at an iPad 2 event, they began with iBooks and the App store.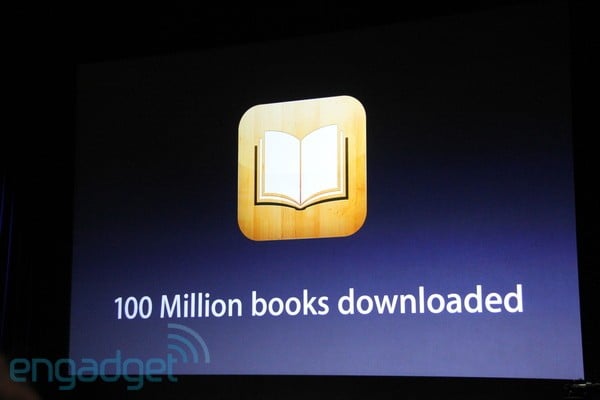 Steve Jobs was on hand looking fit announcing that they have now sold over 100 Million books in less than a year in the iBooks Book Store.
He also announced the addition of Random House to their collection of publishers. The company will make 17,000 books available in the store.
In addition to iBooks, Jobs bragged about the 200 Million accounts they have linked to a single Apple user ID. All of these are now enrolled in the iBook Store, the iOS App Store or the Mac App Store.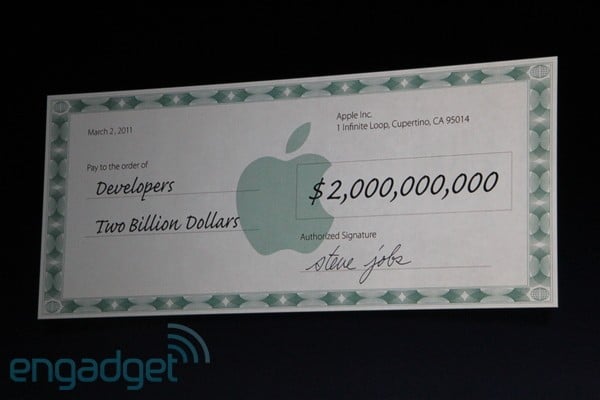 As a result of this large number of customers, the company has paid out $2 Billion dollars to developers. That is a significant amount, and possible designed to push back on the complaints about their taking 30% from publishers who offer in app subscriptions through the App store.
iPhone sales hit the 100 Million mark "recently" according to Jobs. In fact, Jobs said that most of their income is now coming from iPods, iPhones, and iPads. That is quite a statement from a man who used to run a company with the name "computer" in the title.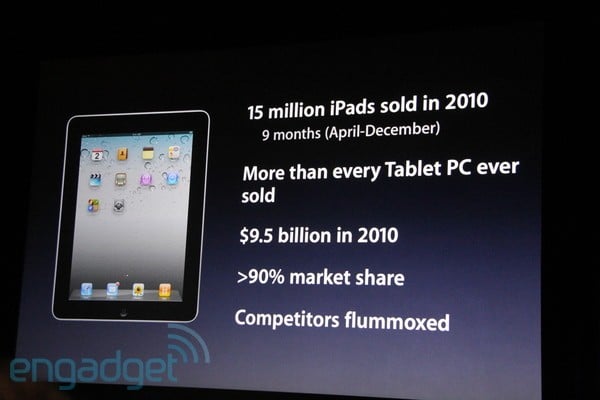 In the first nine months of the original iPad, 15 Million were sold. He said that was "more than every tablet PC ever sold." The tablet brought in $9.5 Billion in 2010 and grabbed more than 90% of the tablet computer market. The most humorous statement was that the iPad has the competition "flummoxed."
Even the most ardent Apple hater would have to say that Apple has had a great year and the iPad has been an enormous success.

As an Amazon Associate I earn from qualifying purchases.