Apple Cards App Quietly Discontinued and Replaced with iPhoto
Apple has decided to quietly shut down its Cards app on the day of its dual iPhone event yesterday. The company's support page for Cards says that "as of September 10, 2013, the Cards iOS app service is no longer available." Cards that were ordered before 1 PM Pacific time on September 10, 2013 will be delivered, but users won't be able to create cards after that time.
Instead, Apple is encouraging users to use iPhoto on Mac to create and order its letterpress cards. However, these cards will now be shipped through FedEx rather than the US Postal Service. Apple doesn't give a reason as to why they're shutting down the Cards app, but it seems like iPhone on Mac is a better choice anyway, since you'll be able to work on a larger screen and have more options readily available.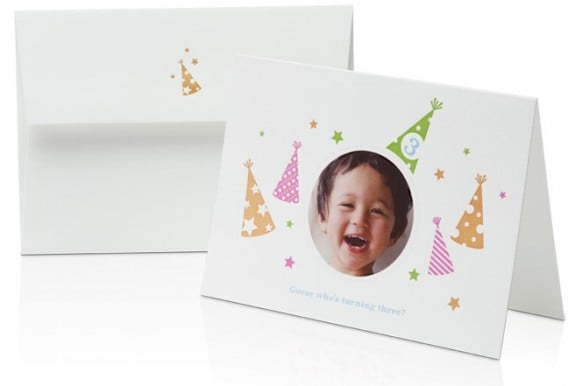 Apple's link to its Cards app on the Apple website also automatically redirects to the iPhone main page, encouraging users to use Apple's photo suite software instead to make and order letterpress cards.
Cards was first unveiled during the iPhone 4S announcement in October of 2011, and it allowed users to create their own custom greeting cards through the app's interface and put in their own text, as well as their own photos for a personalized look. These were priced at only $2.99 and snail mail was included, which is a bit cheaper than most cards in the store, so it was definitely a good deal.
However, it seems like Apple wasn't seeing the userbase that it was hoping for with the app, thus motioning for a shutdown that would put the app out of its misery. Then again, I used the app quite often for birthdays and special occasions. While you can't handwrite in the cards, the letterpress quality was something that you just couldn't find in your local store, so my cards that I would order definitely stood out from the stock variety.
Overall, this shouldn't be too surprising, as Apple hasn't really been marketing the Cards app lately, and we haven't heard much about it since the company first announced the app almost two years ago, and it's barely been updated over that course of time. Regardless, here's hoping that iPhoto be a better service for those looking to create cards and send them off to their loved ones.

As an Amazon Associate I earn from qualifying purchases.