Apple Claims 29 HTC Devices Still Infringe Patents
Despite Customs clearing the HTC One X and EVO 4G LTE for sale in the U.S. Apple claims the devices and 27 other HTC devices still infringe on its patent.
According to SlashGear, Apple is asking the International Trade Commission to step in and ban 29 HTC devices that Apple claims violate its patent. The patent in question deals with "data tapping," just like the patent that caused the One X and EVO 4G LTE delay in Customs. According to Apple, HTC's workaround still violates the patent.
The patent deals with the highlighting information like phone numbers and addresses to make them clickable links that users can tap to open other applications. HTC used a custom Android ROM in the U.S. to work around the patent. The custom ROM opened a menu the first time a user clicked on one of the links. The menu asked users to set the application they want the link to open in.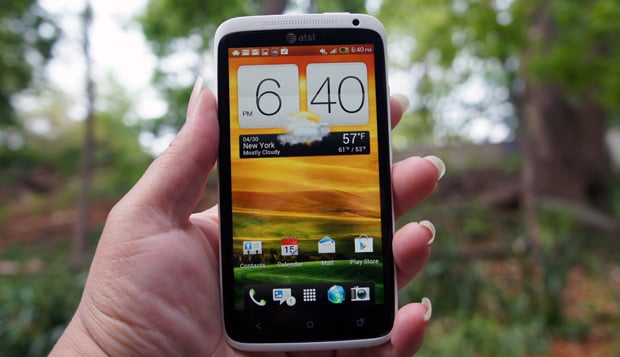 The ITC previously gave HTC four months to work around the patent, which Apple claims it didn't do. The ITC will have to look through HTC's devices to see if they do, in fact, infringe on the patent. Customs had no problems with the phones, but the ITC still might.
The 29 HTC devices that Apple claims infringe on the patent are:
HTC One X
HTC One S
HTC One V
HTC Inspire 4G
HTC Vivid
HTC Status
HTC Sensation
HTC Sensation 4G
HTC Wildfire
HTC Wildfire S
HTC Hero
HTC Hero S
HTC EVO 4G LTE
HTC EVO 4G
HTC EVO V 4G
HTC EVO Design 4G
HTC EVO 3D
HTC Amaze 4G
HTC Droid Incredible 4G LTE
HTC myTouch 4G
HTC myTouch 4G Slide
HTC Merge
HTC Rezound
HTC Rhyme
HTC ThunderBolt
HTC Flyer
HTC Jetstream
HTC EVO View 4G
Droid Incredible 2 by HTC
Unfortunately, only time will tell if this new claim will have any sort of impact on HTC's smartphone and tablet sales here in the United States.