Apple.com Down for iPhone 6 Pre-Orders? There's an App for That!
Apple.com remains down for many iPhone 6 buyers more than two hours after the iPhone 6 and iPhone 6 Plus went on sale. If you're unable to reach store.apple.com to place an order, your best bet is using the Apple Store App on your old iPhone.
While some people are able to place iPhone 6 pre-orders at Apple.com, many others are still seeing the "We'll be Back Soon" message on the site. Some that are able to get the Apple store to load in their browsers are complaining about slowdowns and errors that are preventing them from placing their orders.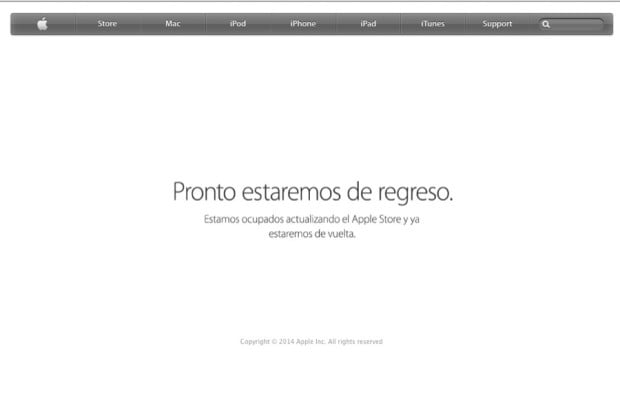 Apple.com's store landing page rotates several languages apologizing for the outage.
While the Apple Store App certainly isn't a cure-all, it is allowing some customers to place orders that are unable to load Apple.com on their computers. The Apple Store App is only available on iOS devices and there's one big problem. Users can only order iPhone 6s as upgrades on the app and cannot set up new lines of service. Setting up new lines of service is more complex and involves running credit checks, which is best done in a desktop browser.
We were able to place several orders for the iPhone 6 and iPhone 6 Plus using the iOS Apple Store App. The app did mistakenly state that some models were unavailable, but after proceeding to the shopping cart we were able to complete them. If you see a particular model marked as out of stock, we recommend trying again. At this time, all iPhone 6 and iPhone 6 Plus models still appear to be available through the app.
The Apple Store app does allow for subscribers to choose between paying the subsidized price ($199 for the 16GB iPhone 6) or opting for carriers' payment plans. For example, we were able to purchase an iPhone 6 Plus with an AT&T Next plan that requires zero down and spreads the full cost of the device out over a year and a half. We did have to try more than a dozen times to complete the transactions as the app slowed down on virtually every step of the process. One problem with the AT&T Next plan however is that Apple will not allow iPhone 6s that are ordered with this plan to be picked up from Apple retail stores. Instead, they must be shipped to the buyer's home.
If you haven't had any luck with the app yet, we suggest continuing to try. If you think there's a rush now, just wait until later this morning when people are awake and in front of their computers at work and school.
The iPhone 6 will be in stores on September 19th and we don't expect to see the same sorts of lines as we have in previous iPhone launches. Apple is offering in-store pickup for iPhone pre-orders for the first time, which should cut down on the number of early adopters camping out overnight.