Apple Comes Out Swinging on Eve Of Galaxy S4 Launch
According to Apple's Phil Schiller, overall smartphone market share models don't tell the whole truth when it comes to who's winning the battle between Google's Android operating system and Apple's iPhone.
With just hours to go until smartphone users get their first official peek at the next generation iPhone archrival the, Samsung Galaxy S4, Apple's vice president of global marketing came out swinging against the entirety of Google's approach to smartphones.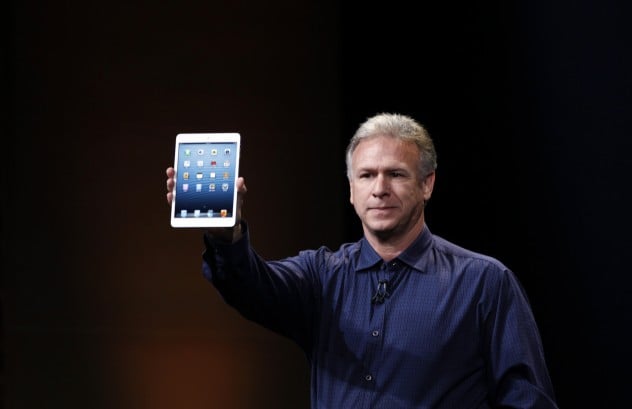 During an interview with the Wall Street Journal, Mr. Schiller declared the entire Android ecosystem to be a haven for fragmentation, even going so far to note various pain points for users of the operating system including multiple account signups and the relatively old age of the operating system that most Android smartphones run:
"When you take an Android device out of the box, you have to sign up to nine accounts with different vendors to get the experience iOS comes with." He was also careful to note that "Android is often given as free replacement for a feature phone and the experience isn't as good as an iPhone."
Because Android devices ship at more price points, there are some devices that ship at lower prices and therefore don't necessarily consist of as many high-end components as iPhones.
Sharp as his comments on the operating system itself are, it's the answers given in the interview by Mr. Schiller on measuring market share that will draw the most interest: "I'm not sure that the estimates and the modeling accurately gives an accurate picture of it all."
Read: Samsung Galaxy S4 vs. iPhone 5 – Final Round
He notes that researcher ChangeWave found that 75% of all iPhone users say that they're "very satisfied" with their Apple device while only half of Android users feel the same way, according to that same study.
This past year, Google's Android accounted for 66% of worldwide smartphones running as opposed to the 19% that Apple's iPhone racked up in the same time period. Analysts don't expect that ratio to change in the near future especially as Android vendors like Samsung continue to pump out well-marketed flagship devices that go toe-to-toe with Apple's iPhone in hardware and software.
The Samsung Galaxy S4 is expected to feature a 13 megapixel camera, a 4.99" Super AMOLED display, a quad-core processor and an enhanced version of Android that may have "eye tracking" technology for automatic scrolling.