OS X Mountain Lion Release May Be Set for July 25
The next version of Apple's OS X might come to the Mac App Store on July 25, just a day after Apple's next quarterly earnings call.
According to 9To5Mac, Apple retail stores are planning an overnight event on July 24, the same day as Apple's next quarterly earnings call. Apple regularly holds overnight events before big launches. The only big launch we know this month is the release of Mountain Lion which Apple currently has scheduled for a "July" release.
Some stores haven't heard about the overnight events yet, but it's probable that they will soon. Or, it could be that these events are just for a few people. The event could simply entail a few Apple employees going to each Mac in the stores and loading the new version of OS X on demo models.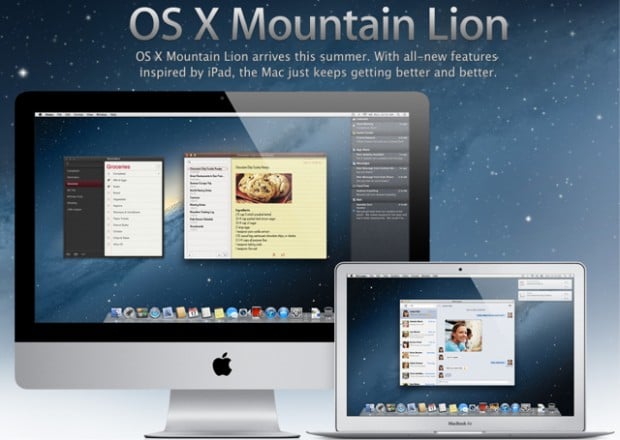 Last year Apple released OS X Lion the day after a quarterly earning calls. The date of the release wasn't actually announced until the earnings call. It looks like we're in for the same sort of launch this year.
Whenever OS X Mountain Lion does hit the Mac App Store it will cost just $19.99. That's $10 less than Lion costs, and $20 less than the upgrade from Windows 7 to Windows 8.
The new version of OS X brings a lot of iOS functionality to the Mac. The new OS includes iOS apps like Reminders and Notes that sync to the iOS versions through iCloud. Pages, Numbers, and Keynote will also finally use iCloud to sync documents between Macs and iOS devices. Mountain Lion includes Notifications Center and Twitter integration as well.
Apple isn't going the Microsoft route of making the desktop look like its mobile platforms, but it does want the two platforms to integrate nicely.