Apple Customer Service Ranked Number One by Consumer Reports Again
Which top name computer company is best at supporting customers with their post-sales service? Consumer Reports has a new survey out that lands Apple Customer Service ahead of everyone else for yet another year.
Consumer Reports found that Apple garnered 86 out of a possible 100 points. This means that consumers were "very satisfied" with the company's technical support services. That included phone, online and in-store support.
The consumer advice organization posted their results, saying that Apple scored above the others because of a few factors. First, Apple offers better online and phone support than their competition. Users can call to get support, as well as find it via Apple Support. Apple includes video tutorials, online product manuals and an active collection of community support forums with thousands of posts and users willing to offer help when needed. They also make it easy to find support for each product with large links at the top of the page.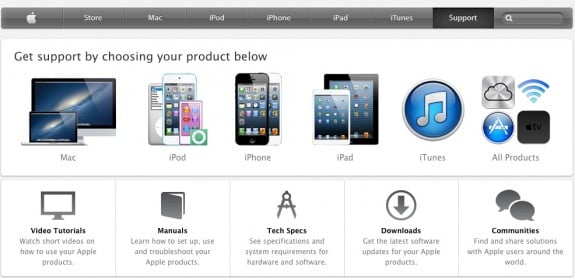 Other computer makers scored more than 20 points below Apple. The second place company, Lenovo, scored 63. Others down the list included Asus, Dell, Toshiba, HP/Compaq and Acer/Gateway/eMachines. These companies earned low marks for online and phone support. Customers said the PC makers were only "fair" by large numbers.
Apple also beat other computer, tablet and phone makers due to their convenient in-store Apple Genius Bar. Owners of Apple products are able to walk into a store and get help with their machines or software problems. The other makers don't offer such support.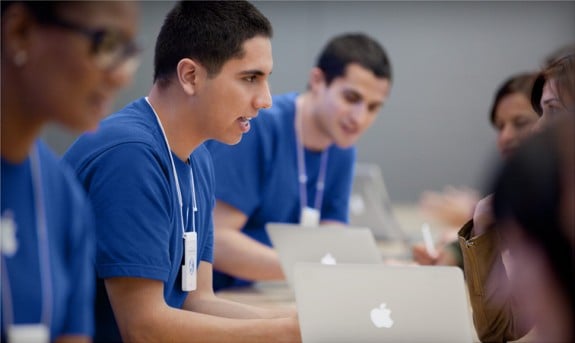 In the Consumer Reports survey, Apple Genius Bar people solved 88 percent of problems they addressed. Stores like Staples, with their EasyTech service and Best Buy's Geek Squad, only solved fixed 73 percent and 70 percent of the problems they attempted to fix.
For those keeping score, Apple wins with a record of 3-0, taking the crown in online, phone and in-person support. While the in-store support service from Staples and Best Buy came closer, the phone and online support services trounced the competition.
According to MacWorld, Consumer Reports took this survey during January 2013 and asked customers about their experience over the previous year.