Apple Cuts Orders of iPhone 5 Parts to Prepare for iPhone 6 Launch?
Though Apple hasn't been updating its global iPhone 5 sales numbers for some time now, a report on the Wall Street Journal is speculating that demand for the flagship iOS smartphone may be weaker than expected. Citing sources familiar with the matter, the publication says that Apple has reduced orders for iPhone parts. In particular, orders for the iPhone 5's longer Retina Display has been cut by half, according to a source, and that reduction in parts orders from Apple extends beyond displays to other iPhone components for the first quarter of this year.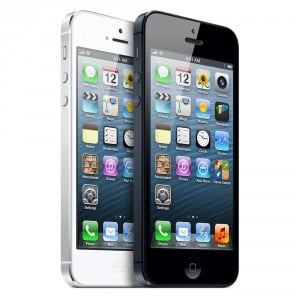 A reduction in parts orders may not necessarily indicate weakened demand for the smartphone, which has received a major overhaul from the design of the iPhone 4 and iPhone 4S. This could mean that Apple has secured enough components to last through the period and that the company may now be preparing for a successor product.
Most recently, Apple has been rumored to be working on numerous colors and varying screen sizes for the launch of the iPhone 6. Those rumors are unconfirmed and should still be taken with a grain of salt until we know more information.
Though Apple's iPhone has initially enjoyed success in revolutionizing the smartphone market when it first debuted, the iPhone and iOS platform now has increased competition from rival platforms and ecosystems, such as Google's Android, Microsoft's Windows Phone, and soon RIM's BlackBerry 10. Apple's rivals have launched a few smartphones at CES and we should see even more iPhone challengers coming next month to Mobile World Congress. Additionally, at the end of this month, Research in Motion's BlackBerry 10 smartphones will debut.
A new iPhone may not launch until this summer at the earliest or even not until fall. In the past, Apple has used the summer season to make available its flagship smartphone, but with the launch of the iPhone 5, Apple has switched to the fall season to debut that smartphone.