Apple Delivers Beats Deals on All Products
To further celebrate its acquisition of the Beats by Dre brand, Apple is chopping 10% off of all Beats products throughout this week only.
For those who are in the market for a new pair of Beats headphones and are looking for a bit of a discount, you're in luck. Apple has discounted all of its Beats By Dre products by 10%, allowing you to easily save a few bucks with your purchase.
According to 9to5Mac, the deal will last until Saturday, August 23 and applies to Apple retail stores and the online store.
All Beats products, including headphones and speakers will see the 10% discount. However, the "Beats Pill Dude" speaker covers will still be priced at the regular $49, unfortunately.
The 10% discount isn't a huge deal by any means, seeing as how that would only chop around $30 off of a pair of headphones that normally cost $300, but any discount is a good discount in our book.
This marks the first time that Apple has discounted its Beats lineup following the company's recent acquisition of the Beats By Dre brand and the Beats music streaming subscription service. While many folks may have been surprised that a company like Apple bought the Beats brand, it actually makes a lot of sense, seeing as how Beats shares the same ideology as Apple, with its luxury products and accompanying luxury price tags.
Furthermore, Apple CEO Tim Cook talked up the Beats music streaming service in an interview with Re/Code:
"We get a subscription music service that we believe is the first subscription service that really got it right. They had the insight early on to know how important human curation is. That technology by itself wasn't enough — that it was the marriage of the two that would really be great and produce a feeling in people that we want to produce. They've also built an incredible premium headphone business that's been tuned by experts and critical ears. We're fans of that. It's a reasonable-size business that's fast-growing."
Plus, Apple as boasted in the past that music is in its DNA, which is quite easy to see since the introduction of the iPod back in 2001, which has since become a worldwide icon in the music industry, and as Apple founder Steve Jobs predicted, the iPod indeed changed the entire music industry.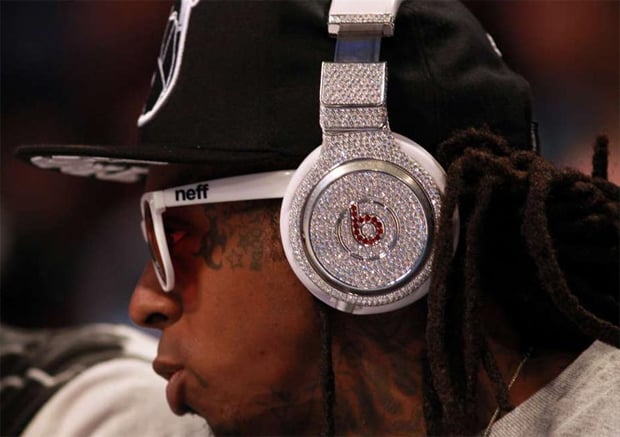 Apple most likely has big plans for Beats in the coming years. The music streaming service definitely gives the company a head start on such a service, which is a market that Apple has been struggling with a bit lately. Its iTunes Radio service is the closest thing to streaming music that Apple has, but it's certainly not as popular as Spotify, Rdio or Pandora. The company obviously wants to change that, though.
Seeing as how Beats products were hardly ever on sale in the past, and Apple rarely discounts newer products, consider this limited-time deal a rare occasion, and if you've been thinking about picking up a pair of Beats headphones, you probably should make a quick decision this week if you want to take advantage of the 10% off deal.
Granted, this might not be the only time that Apple discounts its accessories, as it's possible that the company could come back with other Beats deals later in the year, such as on Black Friday and during the holiday shopping season, but other than that, there's really no better time than this week to buy a pair of Beats headphones and get a decent discount in return.