Apple Didn't Make the iPhone 5c a Cheap Phone; Retailers Did
Last month, Apple officially unveiled and released the iPhone 5c — a brand-new iPhone that took the great qualities of the iPhone 5 and squished it all into a plastic-laden shell with several bright colors to choose from. While it was Apple's second-tier iPhone, the device was a first for Apple, making it the first iPhone to include bright colors to choose from rather than just the traditional black and white selection that Apple has had since the iPhone 3GS.
Before it was announced, the iPhone 5c was rumored to be a low-cost phone that more people could afford. It was going to be Apple's entrance into the budget device market in order to compete with low-cost Android devices, and hopefully get those who originally passed on the iPhone back on train, thanks to the lower price. However, it didn't quite turn out that way. While you can get the new phone for $99 on-contract, its off-contract price of $550 isn't that attractive, especially considering that Google was selling the Nexus 4 off-contract for a mere $299.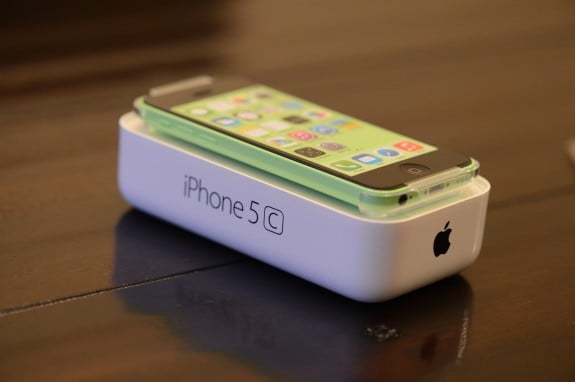 However, that wasn't case. Apple certainly could have made the iPhone 5c a low-cost budget phone, making it affordable to a lot more people in the US and around the world, but it actually didn't have to. Instead, retailers and carriers are doing that for them. If you haven't noticed lately, the iPhone 5c is crazy-cheap at several retailers.
Best Buy ran a quick sale a couple weekends ago where they discounted the iPhone 5c down to $50 for the entry-level 16GB version, making the store one of the first to knock off the price of the new phone. Of course, it actually didn't lower the price, but merely provided those who purchased the phone with $50 Best Buy gift card. RadioShack followed afterward with a similar sale that's lasting through the entire month of October, giving customers who buy the iPhone 5c a $50 RadioShack gift card.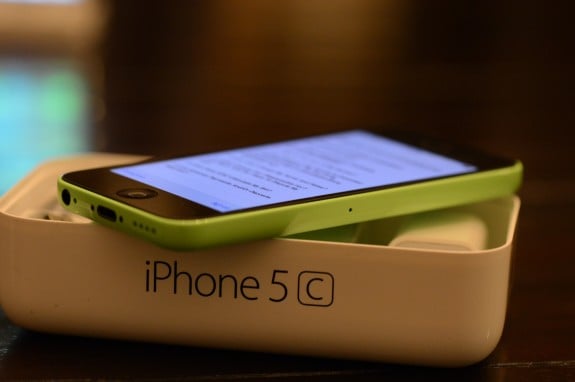 Target joined in as well, now selling the iPhone 5c for as low as $50, and you can even get an additional 5% off of that price if you use a Target REDCard. However, as for retailers, no discount is quite as good as Walmart's. It's currently selling the iPhone 5c starting at an all-time low of $45, and you can even get an iPhone 5s for as low as $179 at Walmart as well. It was the first store to discount the new iPhones, before they were even released.
Walmart's discount wasn't the biggest discount, though. The mother of all iPhone discounts actually belongs to Sprint, which is offering the iPhone 5c for free for any new customers who switch over the Now Network, or you can grab the iPhone 5s for as low as $99. Essentially, Sprint is cutting $100 off the price if you switch over. However, you won't be able to buy the phone off-contract for $450 if you use that $100 discount, but a free iPhone on-contract still sounds like a good deal to us.
No one really knows why retailers and carriers are slashing the price of the iPhone 5c, but at this point, it doesn't really matter, as it's a huge win for consumers and Apple. The Cupertino-based company is sitting back smiling as it watches retailers and carriers do all the work of making the iPhone 5c Apple's first budget handset.
However, what's perhaps most clever of Apple is that it made an entirely new phone out of old hardware. If you take off that brightly-colored plastic shell of the iPhone 5c, inside you'll see an iPhone 5, which is a phone that's over a year old. Sure, it has a slightly better camera this time around, but it's practically identical to the iPhone 5. Apple is simply slapping a new coat of paint over it (literally) and labeling it as a new device that people will want to buy, and it's mostly working, although sales of the new phone don't seem to be going too well.
Then again, the iPhone 5c most likely costs less to produce than the iPhone 5, but Apple is selling the new phone at the same price that the iPhone 5 would've cost if it stuck around as the company's "older iPhone." If all that isn't clever marketing, I don't know what is.

As an Amazon Associate I earn from qualifying purchases.