Apple Ends Buyer Remorse in Taiwan, Allows App Store Returns in 7-Day Period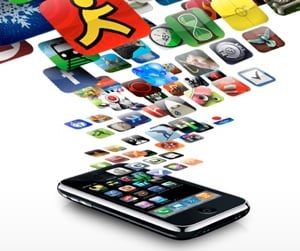 In order to comply with local laws in Taiwan, Apple has amended its iOS App Store refund policy for that geographic market to allow for refunds of apps purchased within a 7-day window. Under Taiwanese law, consumers are entitled to trial any product purchased over the Internet, including apps, for a period of seven days. Apple has changed its App Store trial and refund policy in the Taiwan market to comply with the laws there. However, Google, with its Android Market app store, is not changing its rules, according to the head of consumer protection at the city government in Taiwan.
Apple currently doesn't offer a formal trial or try-before-you-buy program for its App Store. Users must rely on Internet videos that demo the app(s), trial by error by purchasing apps in the hope that it would fit their needs and use, or read consumer reviews of apps on the Internet or in the App Store itself. It's unclear if the local policy implemented in Taiwan would expand to other markets to give U.S. and worldwide audiences an opportunity to trial apps before committing to a purchase or to offer refunds for buyer's remorse.
The upside to the new policy, at least in Taiwan, is that it will allow consumers to know what they're buying. The downside is that seven days is a long period, and given that most apps are casual apps, unscrupulous users who may become bored of their apps may apply for refunds if the app had satiated their needs for seven days, even if the app is non-defective and performs as promised.
Via: 9to5 Mac

This article may contain affiliate links. Click here for more details.