Apple Excludes iPod in Holiday Product Announcements
Apple watchers pay close attention to what is said and not said whenever there is a product announcement. Heck, even invitations to those events are subject to speculative scrutiny that rivals Cold War Kremlin watching to try and discern what Apple's intentions are. There was quite a bit of news in this most recent Apple Fall announcement. New hardware and software were featured. New price cuts and release dates were featured. At the conclusion, Apple CEO Tim Cook said that Apple was pleased to deliver these new products for this upcoming holiday season. But there was something missing that we didn't hear about during the keynote that is usually featured this time of year. Apple didn't say a word about its vaunted iPod lineup. Sign of the times? Is Apple moving on?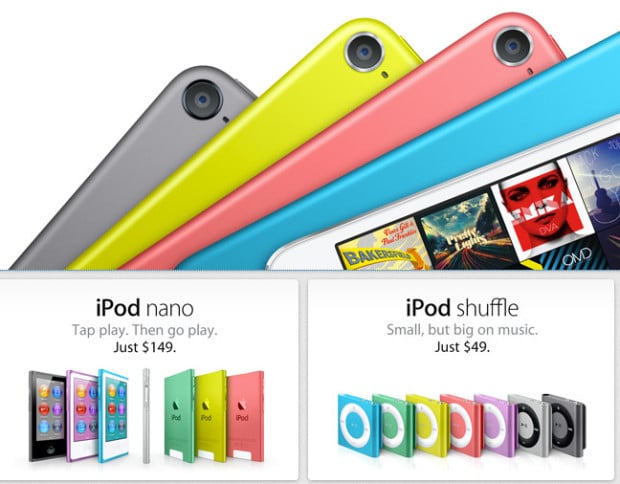 If you were a Kremlin watcher the lack of an iPod mention in the keynote would be akin to noticing that a certain official wasn't standing on Lenin's tomb for some parade. Apple did make a slight change for the iPod lineup. There is now a Space Gray color for the iPod Touch, the Nano, and the Shuffle, but that's it. You have to be paying attention to see any news about the color change. And for the curious it looks like the iPod Classic will survive yet another predicted push out the door.
I don't think this means Apple is abandoning the iPod lineup. They are still selling them for the moment. But it has been no secret that the iPod line of business has been declining along side the continual growth of the iPhone line. iPods may have been the game changing device that brought Apple back into prominence, but since the release of the iPhone they have taken a decided back seat.
And I guess now you could say Apple has moved them from the back seat to the trunk as it journeys on.