Apple Explains White iPhone 4 Delays
Apple CEO Steve Jobs and company Senior Vice President Phil Schiller have released some comments about the white iPhone 4 delays saying the phone was a challenge to make and that making the white iPhone 4 was "not as simple as making something white."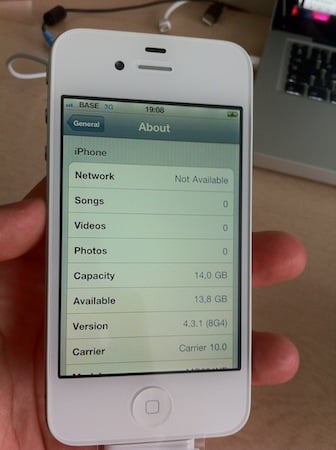 Earlier today, Apple confirmed that the white iPhone 4 would finally be hitting shelves tomorrow (it's already on sale in Europe) after numerous delays pushed its release almost a year after the black iPhone 4 hit shelves.
In comments made during a joint interview today Schiller noted that getting the white iPhone 4 to shelves was an extremely difficult process:
It's not as simple as making something white. There's a lot more that goes into both the material science of it–how it holds up over time…but also in how it all works with the sensors.
Schiller also noted that there were complications with UV rays and some unexpected reactions with the device and some of its internal components.  He also stated that the company believed they had a finished product a year ago back when the iPhone 4 launched but in reality, the device wasn't ready for launch.
Jobs and Schiller made these comments during the same interview where they exclaimed that the  iPhone, contrary to belief, is not tracking owners.
(Via Mobilized)

As an Amazon Associate I earn from qualifying purchases.