Apple Explores 'Street View' for iOS Maps in Latest Patent, Next Stop iCar?
In the latest Apple-submitted patent filing to the U.S. Patent and Trademark Office, it appears that the iPhone-maker may be exploring options to bring a Google 'Street View'-like feature to the Apple Maps application for iOS. With iOS 6, Apple had removed Google's underlying code to power its Maps application on the iPhone, essentially shunning Google Maps from iOS in favor of its home-grown and natively developed mapping code. Without Google, Maps had lacked the Street View feature so far, but that could change if Apple brings its latest patent to market.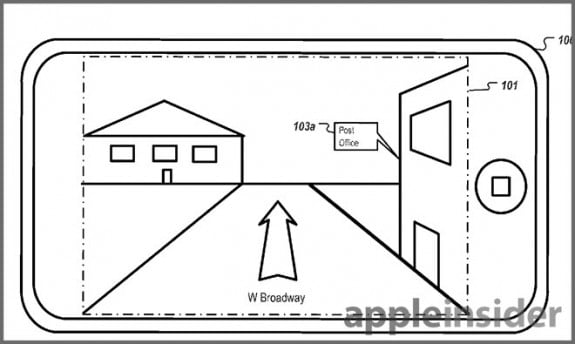 According to the patent filing reported by BGR and Apple Insider, Apple is looking to bring panoramic images to its navigation system. Titled 3D Position Tracking for Panoramic Imagery Navigation," the patent suggests Apple will use a number of sensors on the IPhone or iPad, including the GPS, to more accurately guide users. These sensors include the accelerometer, gyroscope, cameras, and other sensing mechanisms. This would be a novel implementation as Google does not offer this feature through its Google Maps, Google Maps with Navigation for Android, or Street View features.
GPS navigation aided by other sensors have been tested before and proves to be more accurate, especially in urban environments and canyons where the satellites may be obscured by ridges or tall buildings.
Even more so, Apple is looking at multi-device ownership and says that potentially, the 3D panoramas could be expanded by combining the displays of multiple devices. Bring together two iPhone smartphones or iPad tablets in a car and you'll get an even more immersive Street View-like effect.
Additionally, Apple could also implement an augmented reality-like feature that would have bubbles pop up over businesses as users approach them. Indoors mapping would also be enabled as well for buildings. The former feature has been explored by Nokia with its City Lens app for Windows Phone while the latter feature could materialize soon as Apple had recently acquired WiFiSlam for that purpose. For its part, Nokia, which owns Navteq, is a huge player in the GPS market.
Apple had suffered an initial embarrassment for the launch of Apple Maps on iOS 6 and the iPhone 5, resulting in an apology signed by CEO Tim Cooks for Maps inaccurate location and directions. The company has been working to fine tune maps and appears committed to the mapping future as it moves away from a reliance on Google.
This would be a beneficial long-term strategy for Apple, and not just for the mobile space for which it dominates with market-leading sales of iPhone, iPod Touch, and iPad tablets. The company has been rumored to be exploring the car market with an iCar. Likely, Apple wants to enter the automotive space by working with automakers in creating modular dashboards, as described by a prior patent filing, where users could connect their iPad or iPhone to provide added infotainment capabilities while in the vehicle. Mapping would be another feature that could come to a car with a dash-mounted iPad.
It's unclear if Street View will be available in time for Apple's summer WWDC conference for developers where iOS 7 is rumored to be unveiled.