Apple Force Touch Keyboard Could Be in the Works
While Apple recently released an all-new Bluetooth keyboard, the company doesn't seem to be stopping there, as Apple could be working on a Force Touch keyboard as we speak.
The new Magic Keyboard is Apple's latest iteration of its Bluetooth keyboard for Mac, and it comes with some very notable changes, including an internal battery instead of relying on alkaline batteries, different keys that are similar to the new 12-inch MacBook's keyboard, and an overall smaller footprint than the last version.
Perhaps the biggest change that users will notice is the difference in key travel. The keys on the new Magic Keyboard have much less travel than the previous iteration, meaning that the distance that the keys travel in order to be fully pressed down is a lot less this time around.
That's not a bad thing per se, and it could even save time while typing, allowing you to press down keys more quickly and type faster overall.
In any case, it's likely that this will be Apple's keyboard for the next few years, but it seems that they're at least working on what could be the next Apple keyboard that would implement a Force Touch component.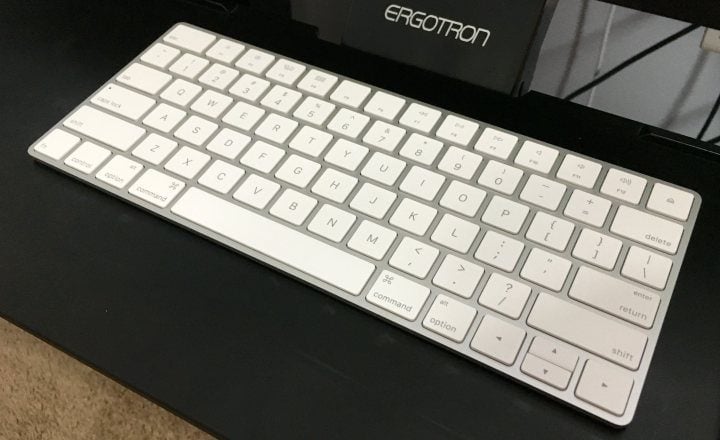 An Apple patent has been published revealing that Apple has the genius idea to implement its Force Touch technology into its Bluetooth keyboard.
Essentially what this means is that not only would the keyboard have Force Touch capabilities, but the keyboard basically wouldn't have keys, or at least the keys would have very low travel. This would allow for keyboard mechanisms to be even thinner and could make way for thinner MacBooks as a result.
As for the Force Touch technology implemented into the keyboard, it would essentially work just like on the Force Touch trackpad on the MacBook Pro, where you could press down like normal to select something and then press down harder for alternative options. The patent even says that each key would offer haptic feedback, just like on the Force Touch trackpad.
As far as the uses for a Force Touch keyboard and how users would use the thing, that's still up in the air, but you can let your imagination run wild here. It could offer a feature similar to the iOS keyboard, where you could press down hard on a key to bring up alternative characters for that letter, like an umlaut or accent if you're typing in a different language.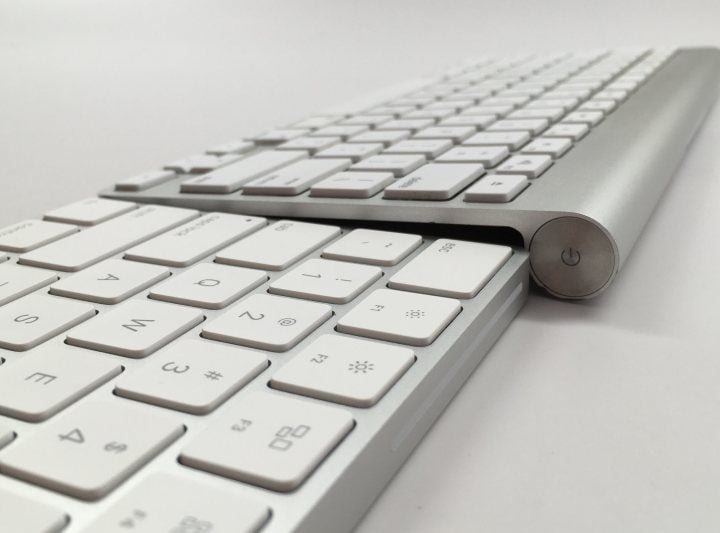 It would also be cool for users to be able to set up emoji for the Force Touch actions, and we could see keyboard shortcuts getting more in-depth with Force Touch.
Of course, a Force Touch keyboard is probably years away, so we likely won't see anything like it for a while, but it's at least interesting to see what Apple might have planned for the future.
Plus, the current Magic Keyboard just released and offers some improvements over the previous generation. However, there are some things about it that might turn you off, like the internal battery that will wear down eventually, and the low-travel keys which is something that's fairly controversial with keyboard lovers, especially mechanical keyboard enthusiasts.
Furthermore, the new Magic Keyboard still doesn't have backlighting, which is a feature that many users are wanting, especially since the MacBook keyboards are backlit. Granted, the LEDs would drain the battery a bit more, but I think that's something that Apple could address and minimize in the future with a new keyboard release. Because of the improvements that Apple could still make to its keyboard, hopefully we'll see a Force Touch keyboard sooner or later.